In July 2020 we spent one week on Rhodes. We stayed in a little village Pefkos, in the Stella Hotel. This was our first experience of a settled holiday (hotel, pool, restaurants, beach, all in one place) with a baby. To my surprise, this vacation was really relaxing. I even finished some books during our stay there, which is unusual, as normally I manage couple of pages a day and not the whole book in a week.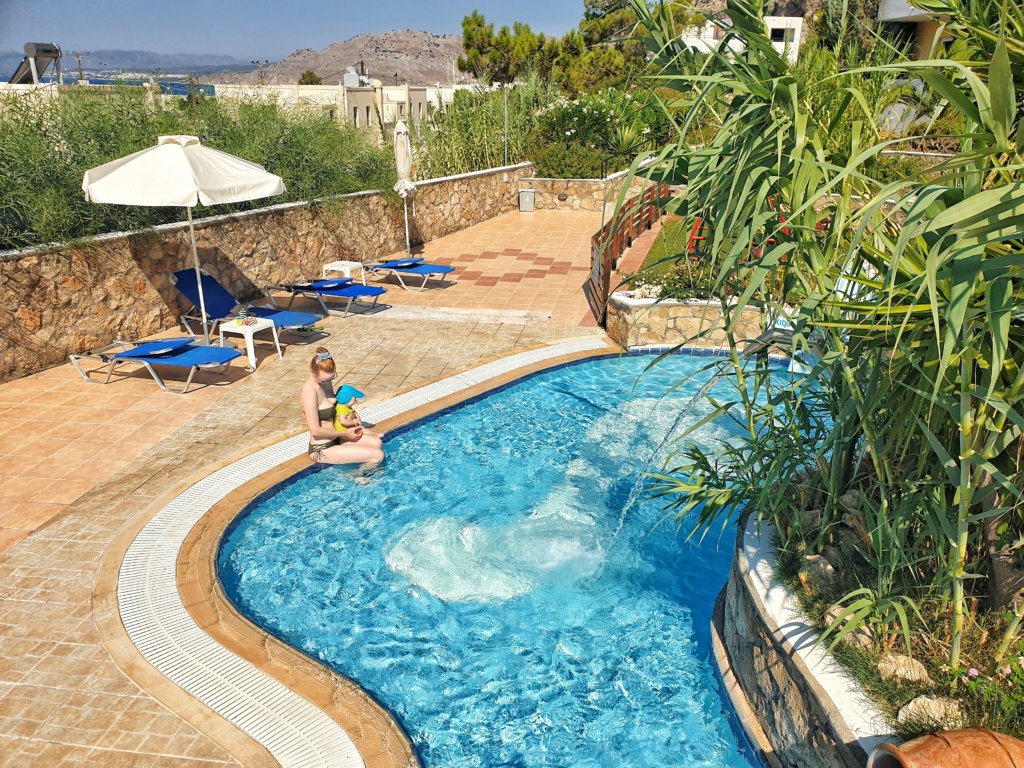 Besides, we managed to go out on a date night (in a restaurant two minutes away from our hotel and with our baby camera). Tsambikos (Πεύκοι 851 07, Greece) can be recommended for a delicious modern local cuisine, attentive service and a wonderful view to the town.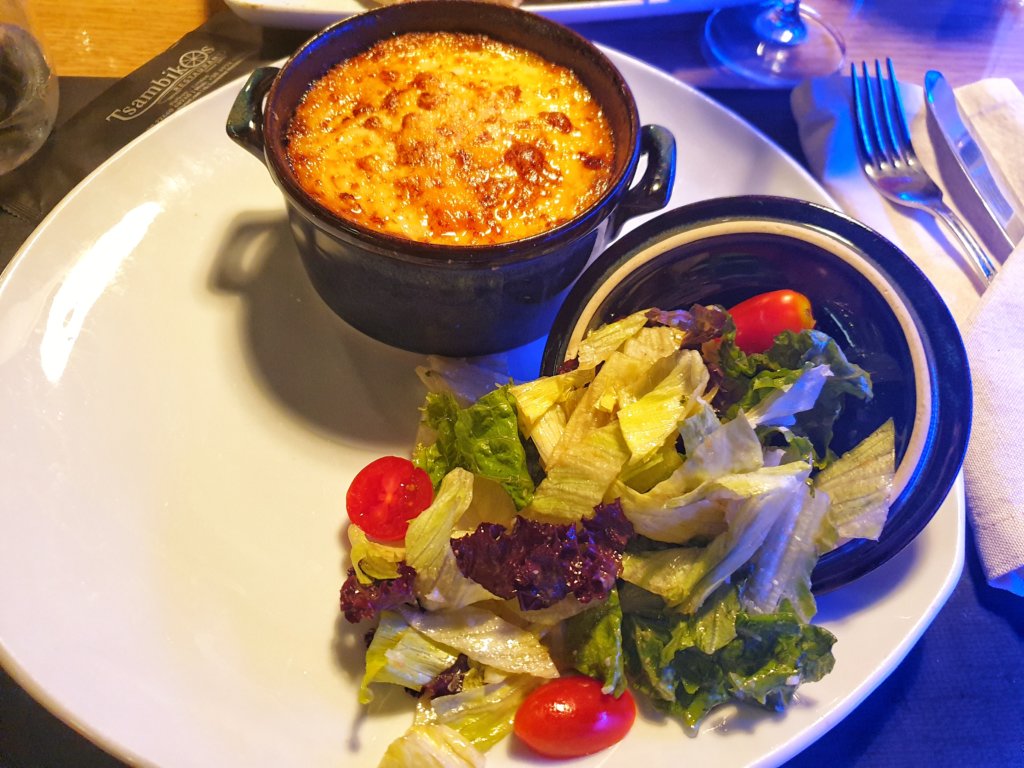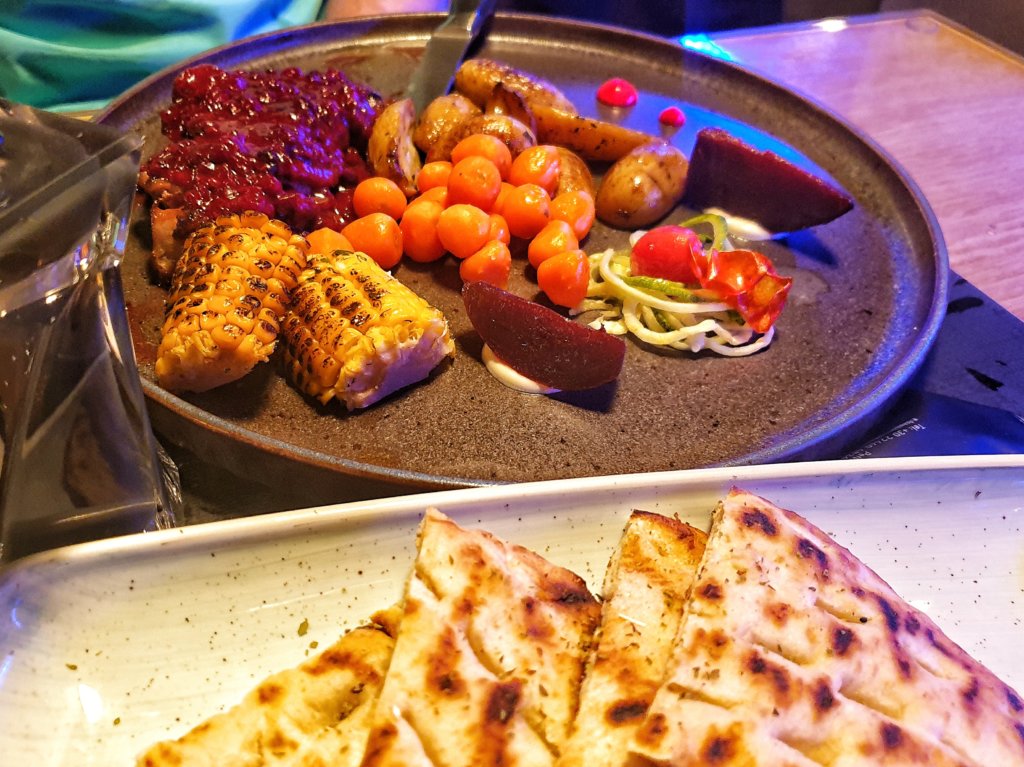 The downside on such a holiday is that we didn't see much if the island. We went to a couple of beaches, visited the nearby Lindos and had a trip to the capital. The reason was also such high temperatures, that it was impossible to do anything during the day. And in the evening, when the sir cooled down, it was time to bring Mia to bed. Thus we were forced to stay at one place, chill at the pool, take daytime family naps and just hanging around in our apartment. In other words, we were forced to relax, ha-ha. That's why there will be only scarce information in this post about the places to visit on Rhodes.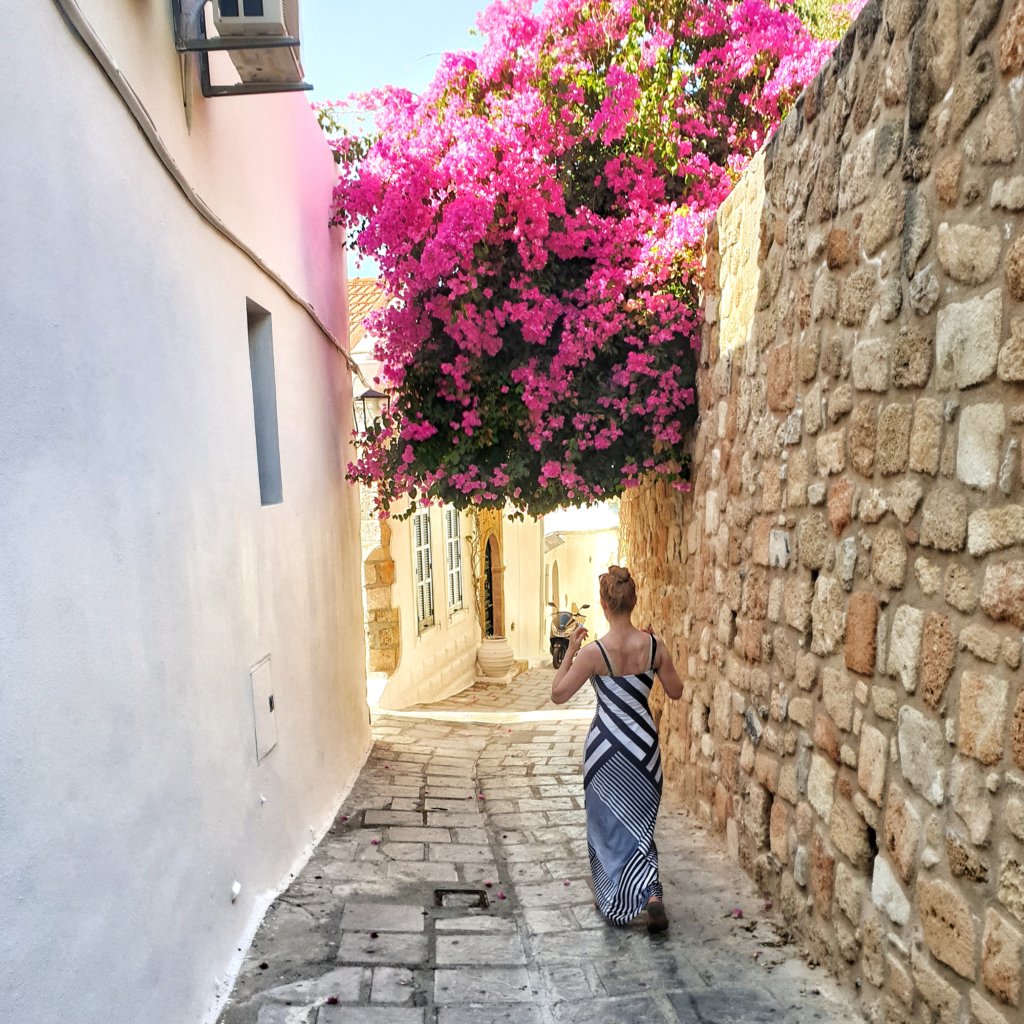 You have to visit this charming little town hidden behind the mountain featuring an ancient Acropolis on the top and a 14th century St. John's Knights Castle on the lower level.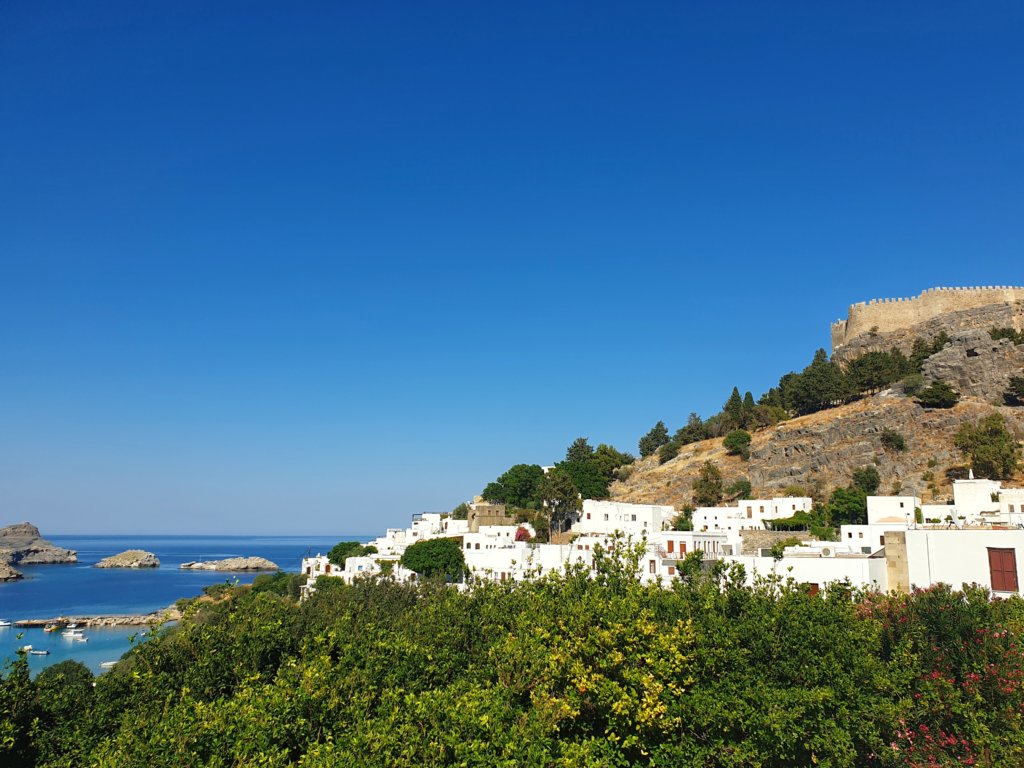 The Acropolis looks indeed impressive (on the photos on Google maps, it was still too hot to climb the uphill with a baby in the carrier at 5pm).
Lindos is a fishing village and has a beautiful haven.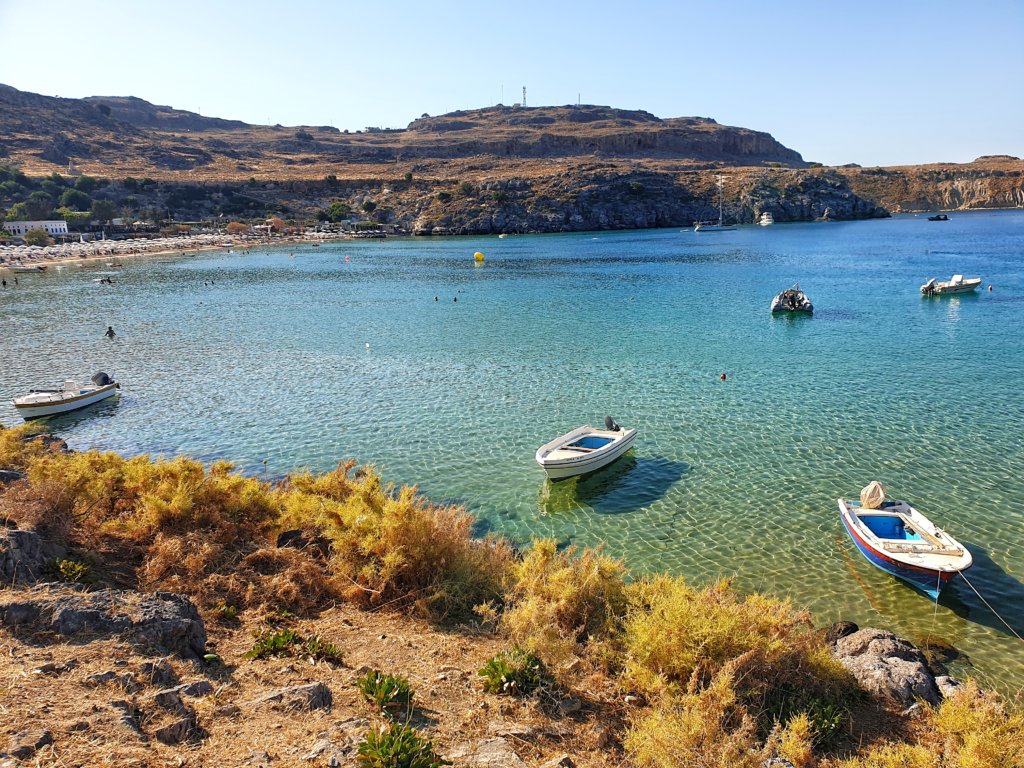 We found it very peaceful, strolling along the narrow streets and whitewashed houses, observing lazy stray cats and dropping by in some craftsmen shops.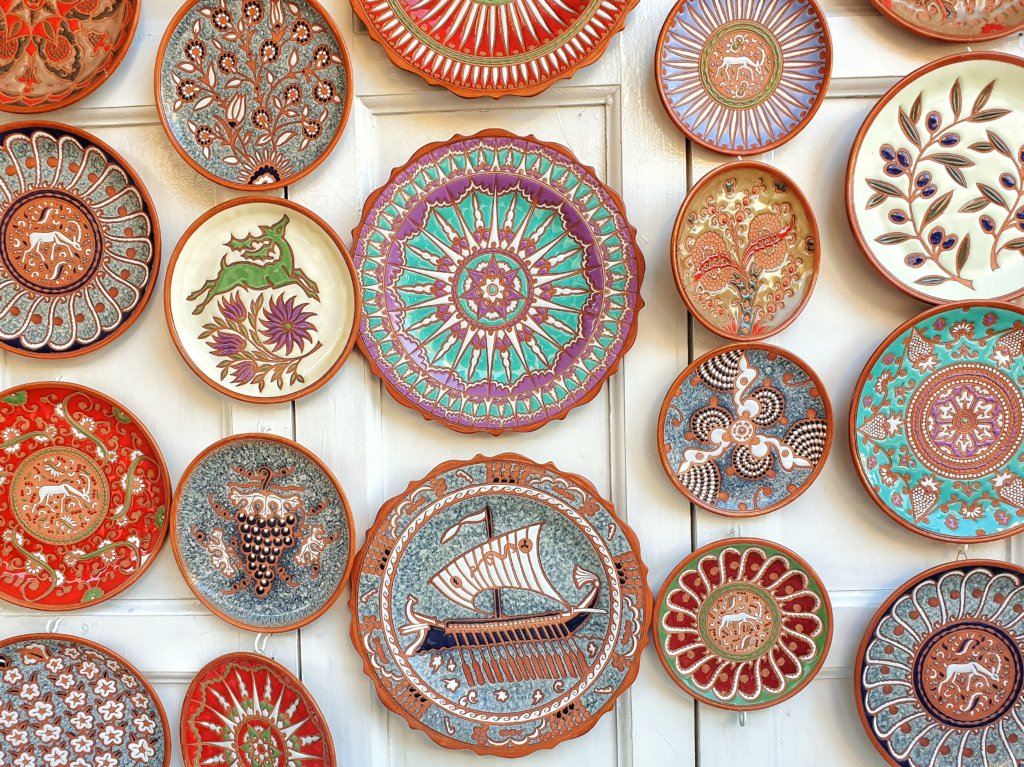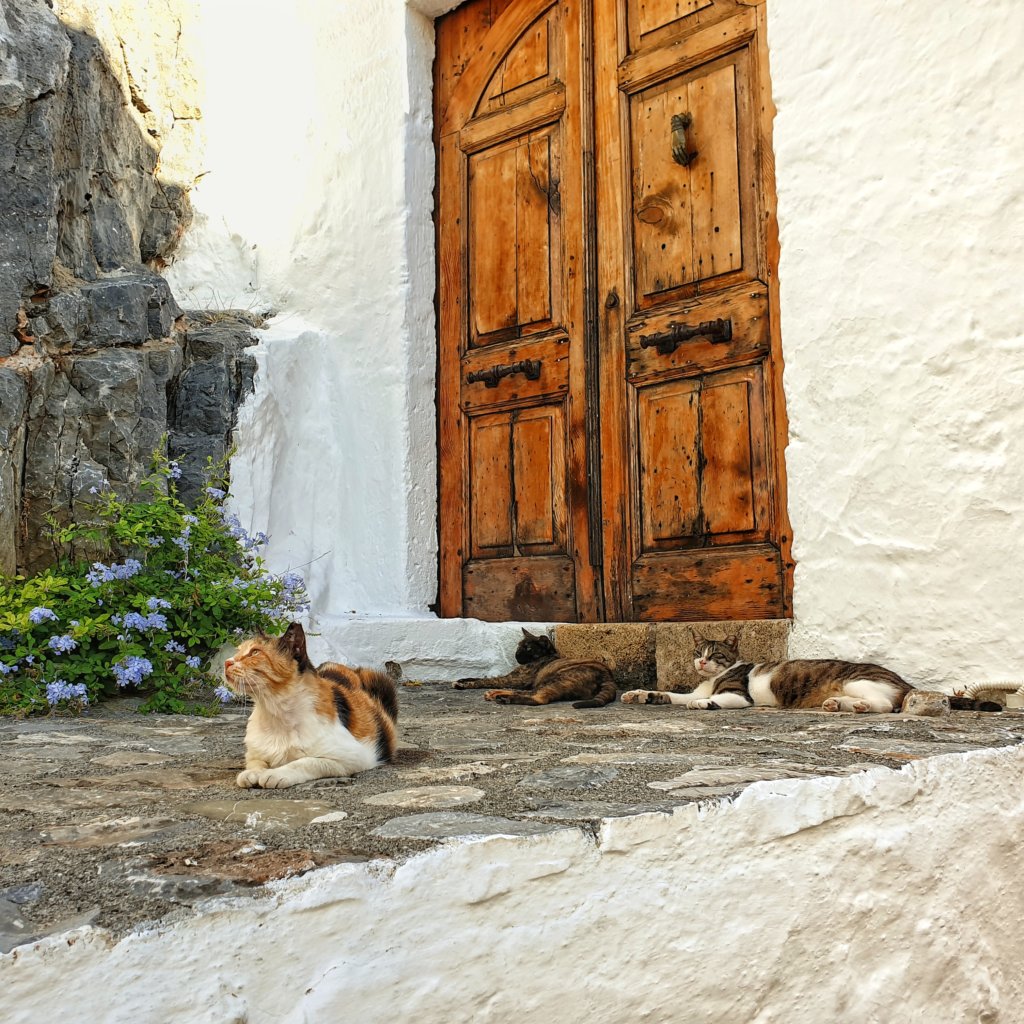 The big trip of this vacation (one hour by car, yep, it'sa lot with a little baby) was journey to the island's capital, Rhodes.
There, we didn't go on a search for the Colossus of Rhodes (the reason why this island is famous worldwide), because, unfortunately, this one of the Seven Wonders of the Ancient World does not exist anymore.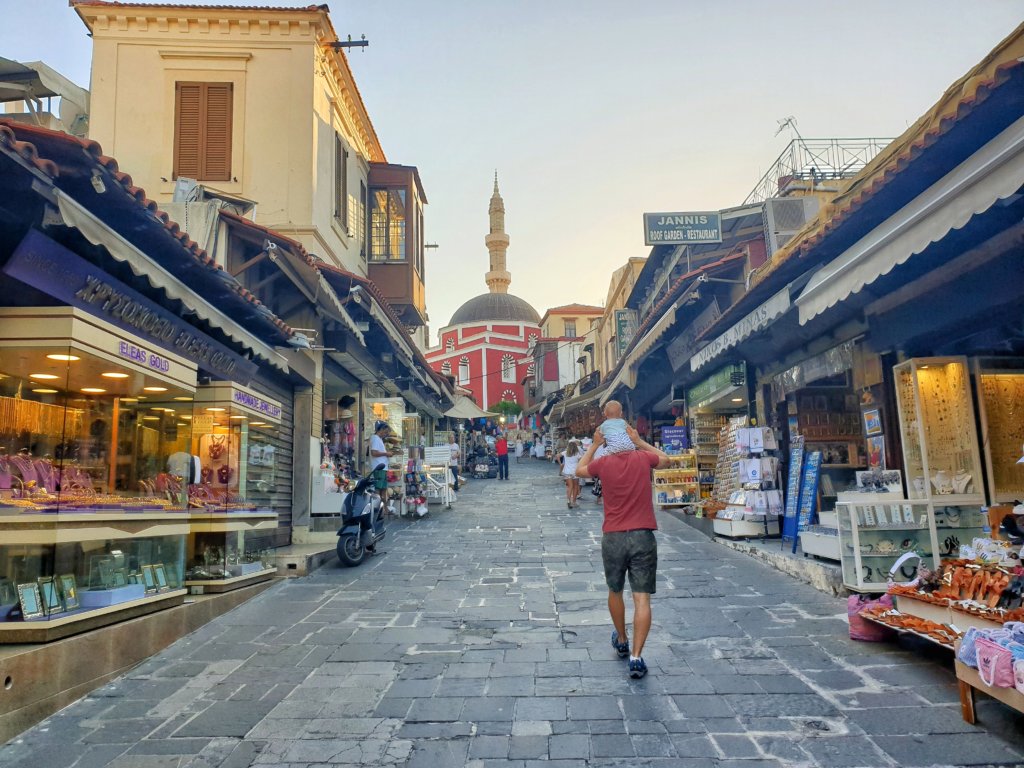 Instead, we walked around the medieval Old Town of Rhodes (obviously, the UNESCO World Heritage Site). To go there, you will have to enter through the massive fortifications' gate, which is already on its own a wonderful experience.