The day number four was quite relaxed in terms of driving. We drove only around 200 km and were in total 2,5 hours on the road. First, we stopped again at the Jökulsárlón Glacier Lagoon to see it in the sun light (I wrote about it in the previous post: Link).
Then, we drove to the Skaftafell National Park and took one of the hiking paths, S2. This was a pleasant and easy hike, the round trip (5,5 km) took us about 2,5 hours.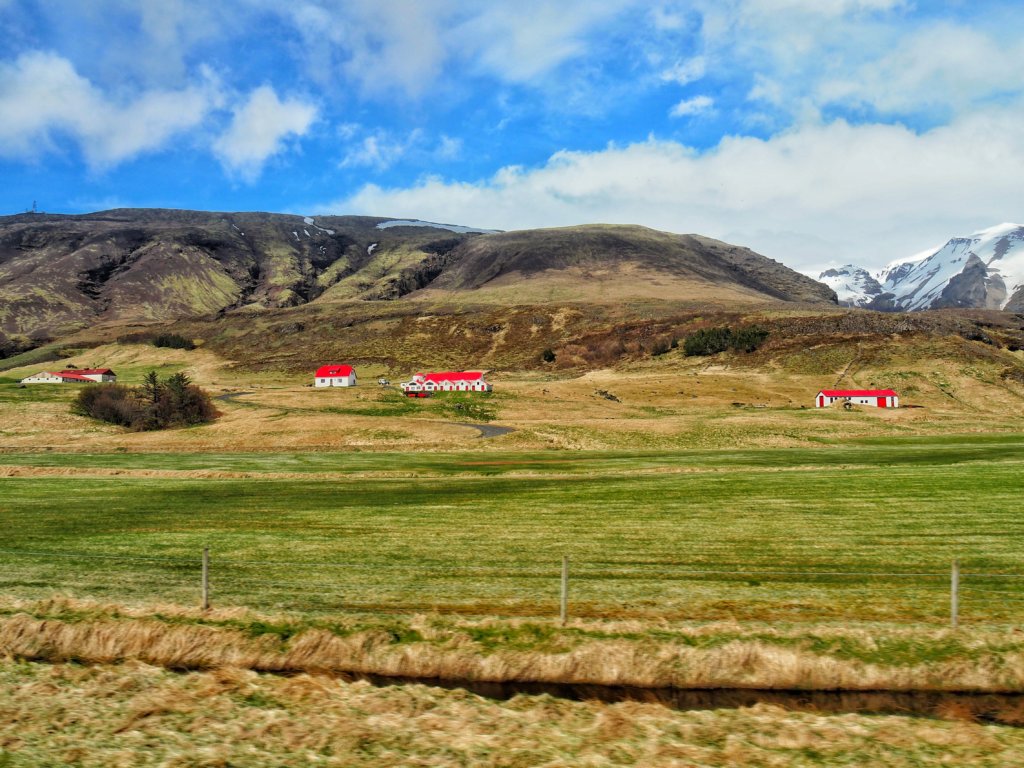 The trail starts next to Skaftafell Visitor Centre and is well indicated. The first 250 meters you have to walk through the campground; the trail then turns to the right and proceeds uphill. Follow the signs until you arrive at the viewpoint above a Hundafoss waterfall (140 m altitude difference in 1,5 km).
Then, you will enjoy the most famous sight at this hike trip is the Svartifoss waterfall. It is surrounded by dark lava columns, which gave rise to its name "Black falls".
Afterwards proceed down into the ravine, across the footbridge, and climb up the basalt column steps on the other side of the ravine. Continue on this trail to the viewpoint at Sjónarnípa.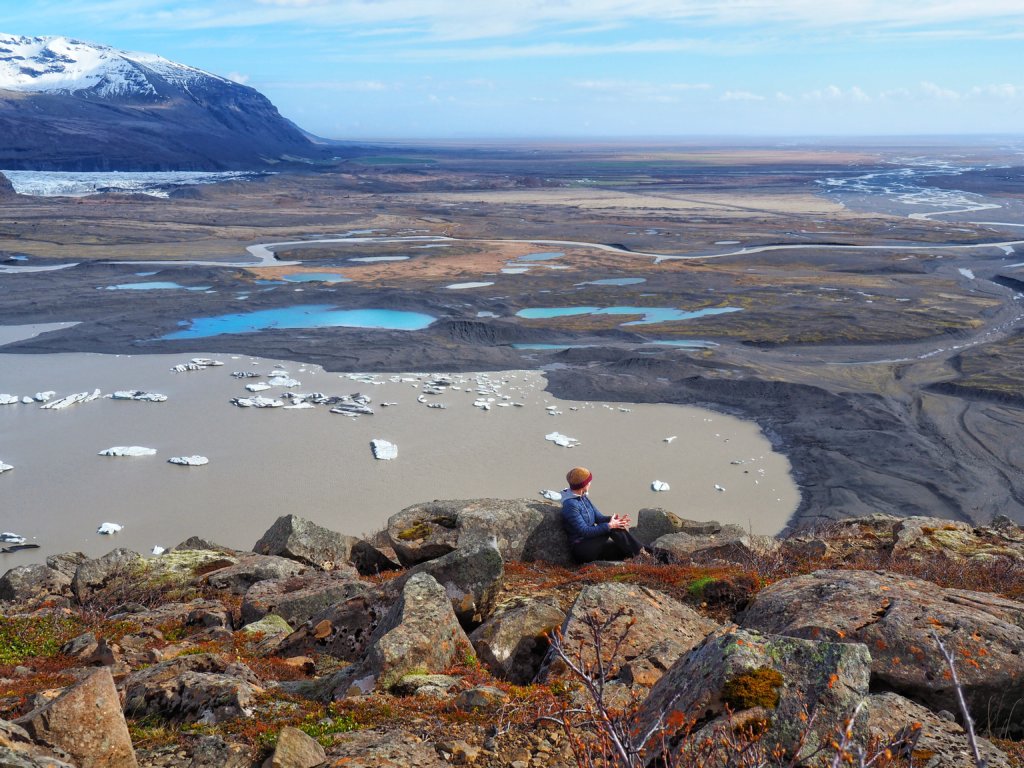 One of the most incredible views during our Iceland trip opened from the Sjónarnípa viewpoint. We were glad we have chosen this place to have lunch and were able to spend here more than an hour. Milk-blue water in the lagoon, floating icebergs, mountains covered in snow, and borderless vastness…
On the way back, on the junction after Svartifoss take the path to Sel and admire the old turf house on the way back to the visitor center via Lambhagi.
More information about other hiking routes in this national park you can find here: https://www.vatnajokulsthjodgardur.is/en/areas/skaftafell/plan-your-visit/hiking.