After Medellin, we wanted to visit Salento and the Valley de Cocora. However, we weren't sure what was the best way to get there. As we still have enough time on our trip, we decided against the direct bus from Medellin to Salento which supposedly takes about 7 hours and came up with the idea to escape the travelers stream and to spend some time in a less touristy and less known Colombian town – El Jardín.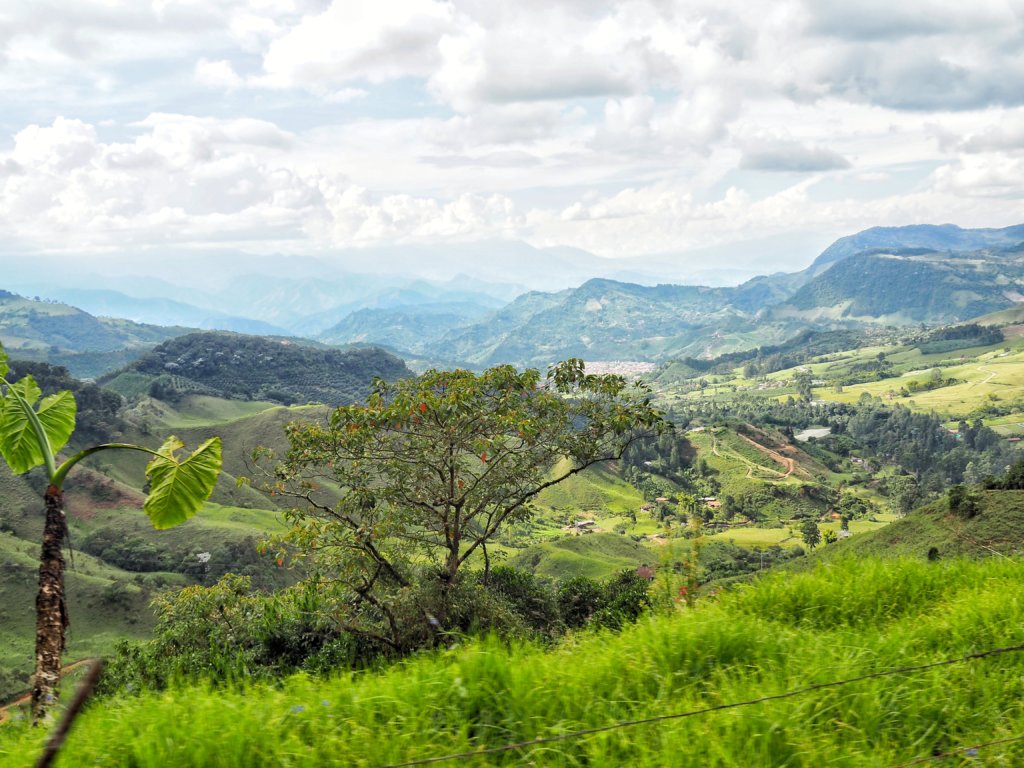 To travel to Jardín from Medellin we turned to the Rapido Ochoa bus company and paid 27000 peso pp for the tickets. About 5 buses departure a day; the last one leaves 18:45. We took the one at 16:25 and four hours later were in Jardín. By the way, we made a reservation via the phone completely in Spanish, so you can imagine that this was my personal achievement at that time.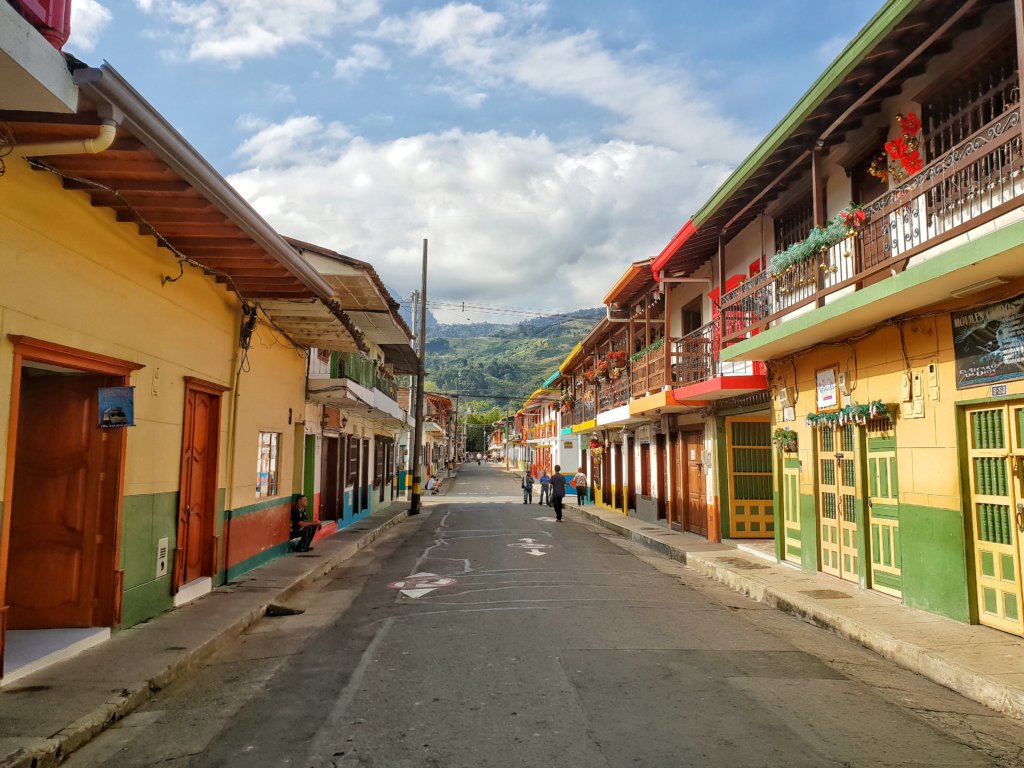 In the morning we took a pleasant round trip: walked to the river, Cascada del Amor waterfall and visited the Tunnel jardin de rocas. To visit the tunnel, you will have to pay 5000 peso pp for a short nice tour with Ruben, the owner of the grounds. If you are afraid of the bats, you'd rather not enter the tunnel – there are hundreds of bats and their babies sitting at the selling.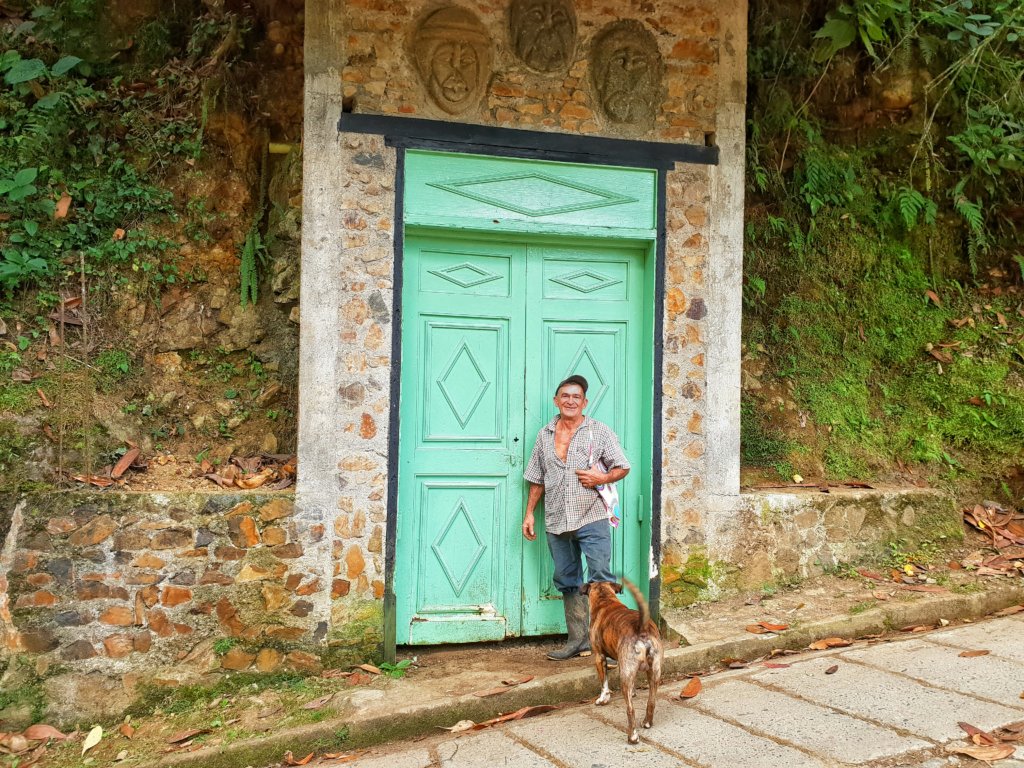 Later we passed by La Gambucha, an old cable car. It still works: on demand the only available cabin can be sent to you to bring you back to the town for 6000 peso (ask at the nearby restaurant for options). We walked back to the town because we didn't know it was possible to take a cable car from the top.
Jardín's main square in front of the Basilica de la Inmaculada Concepción is vivid day and night. Fruit and food stands, multiple cafes, local men in cowboy hats galloping on their horses – the square was so populated that we had an impression that the whole town was gathering there for a beer or coffee.