Guatapé is a great idea for a day-trip from Medellin. Buses run every 30 minutes from Medellin to Guatapé from the Terminal del Norte (to get there by taxi costs about 9000 peso). You can choose between two bus services, Sotrasanvicente (counter 14) or Sotrapeñol (counter 9). A one-way ticket costs about 15000 peso pp.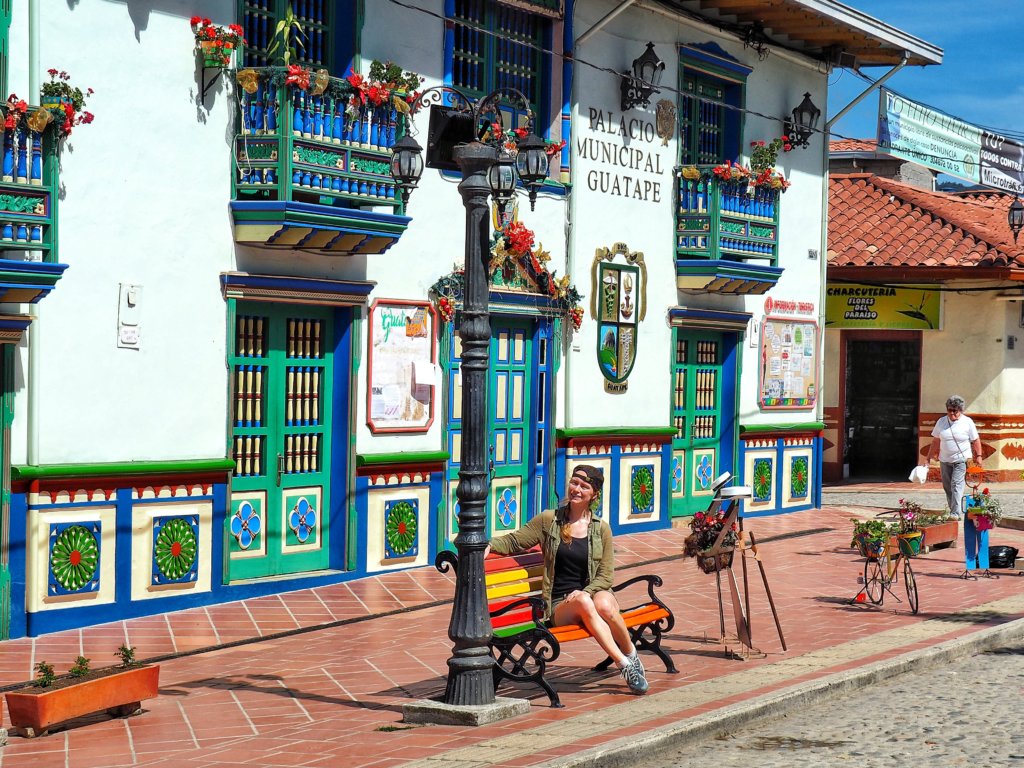 It is better to get off at La Piedra de El Peñol (or simply La Piedra or El Peñol or The Rock of Guatapé – that's the name of a rock that should definitely be on your bucket list to climb for a gorgeous view of the surrounding landscape). A ticket costs 18000 peso pp. Walking to the base of the rock from the place where the buses stop takes only 15 minutes. You will be offered to take a tuk-tuk or a horse to the rock, but in my opinion this was not necessary.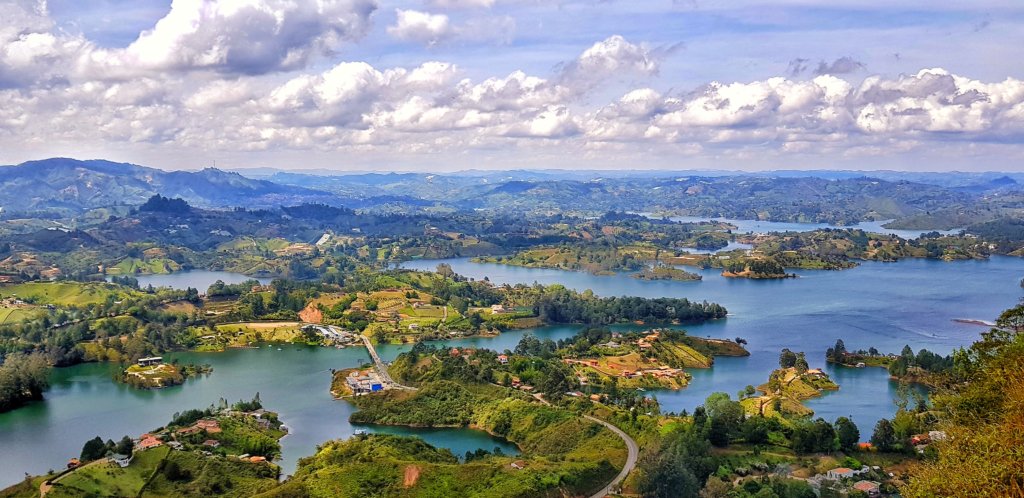 Ascending 660 stairs to the top of the rock was not even a bit exhausting. There were so many people in line climbing the stairs slower than us that we were forced to make multiple stops.
On the top there are several cafes selling water, beer and fruit and an observatory deck (another line and another 100 stairs to ascend).
From La Piedra, a tuk-tuk to Guatapé costs 8000-10000 peso (and you rather go for it as walking along the dusty road with fairly busy traffic isn't really enjoyable: we walked first but then gave up and took a tuk-tuk).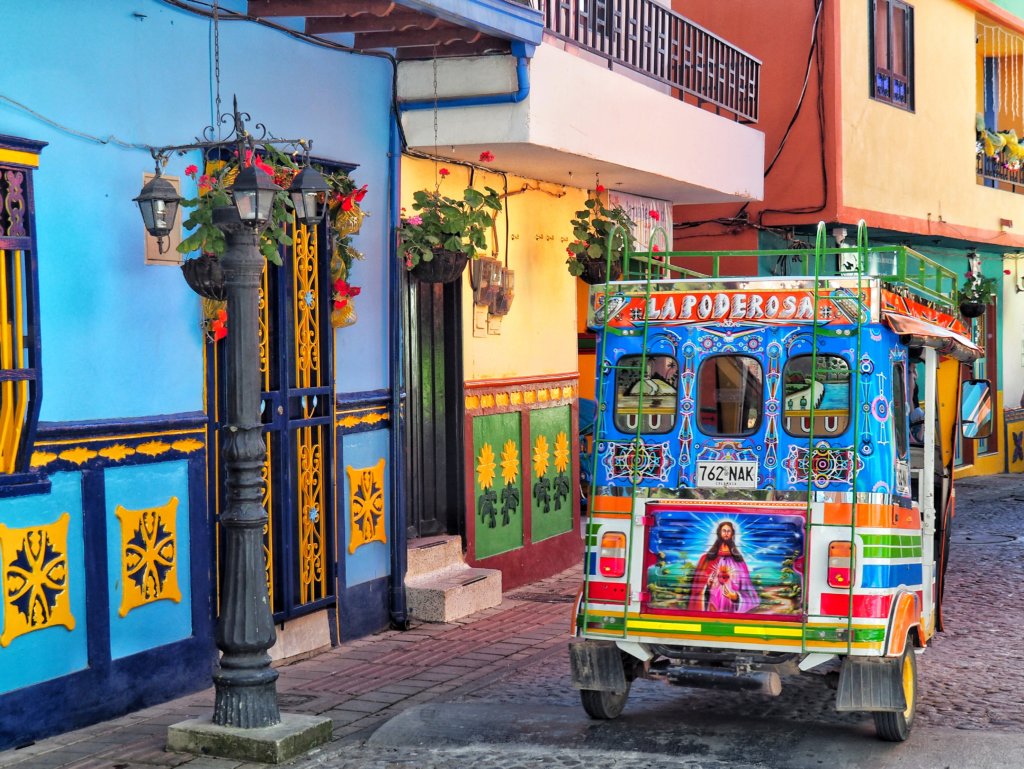 The name "Guatapé", comes from the Quechua language, related to "stones and water". This village is 100% touristy. All houses are colorful, tidy and have a lot of ornaments and paintings on their walls; there are dozens of restaurants and souvenir shops in this village.
We have eaten at the El Castillo restaurant (Tilapia for 20000 peso, Michelada – beer with ice cubes, salt and chili – our MUST TRY recommendation – and an arepa (small round bread made from fresh cornmeal) with cheese for 3000 peso have fully satisfied our hunger).
To go back to Medellin, head to the Sotrasanvicente ticket office, which is situated next to the intersection of the Calle 32 and Carrera 30, and take a bus from there. The buses are not running frequently in the second half of the day as in the morning, so it would be wise if you visit the ticket office directly at your arrival at Gutape, buy a ticket and plan your stay depending on the bus departure time.