Exploring Almaty and surroundings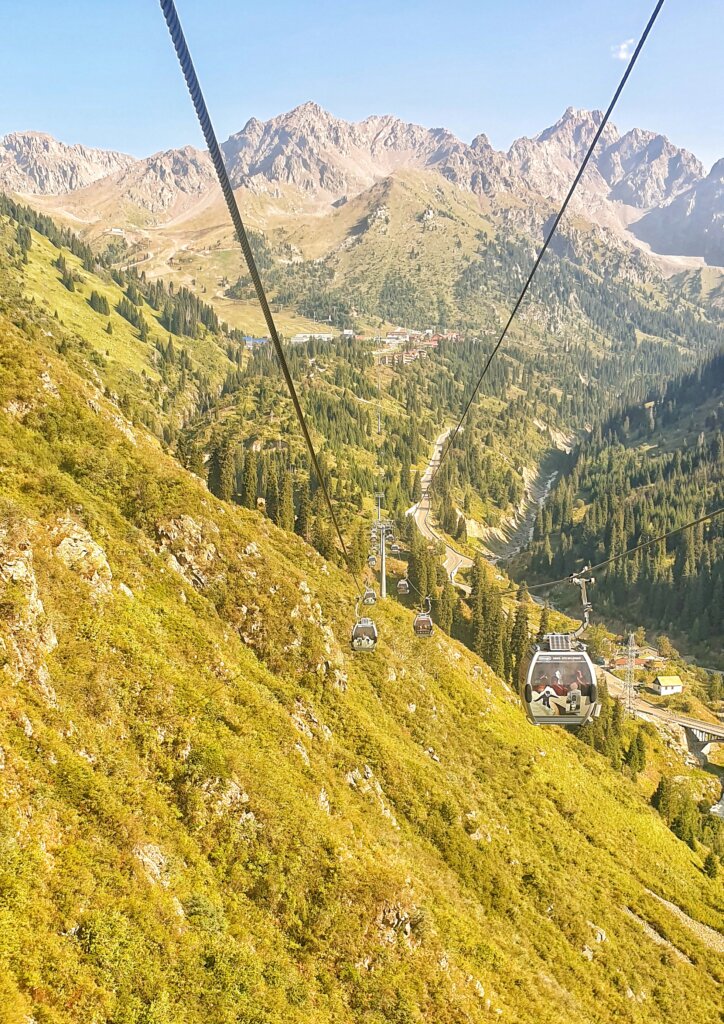 ---
After Eastern Kyrgyzstan and Kazakhstan adventures, we were yearning for some days in comfort. That's why we decided to go from Saty directly to Almaty. Formerly known as Alma-Ata, it is the largest city in Kazakhstan with a population of about two million people. Almaty is the major commercial and cultural centre of Kazakhstan, as well as its most populous and most cosmopolitan city. We spent five days there and didn't manage to do everything we'd planned. 
The quickest and the cheapest way to move around the city is to take a metro ride. The second best way is to take a Yandex taxi.
---
Top 10 things to do in Almaty and around
Below I'm listing our top ten things to do in Almaty and around. Most of them are child-friendly as we had our 2,5 years old Mia with us and she had her own distinct wishes and desires which did not always correspond with ours. I need to admit though that we managed to reach only 8 out of 10 places. The other two stay on my bullet list for the next trip to Almaty.
---
Botanical Garden
The Botanical Garden is a combination of a garden and an arboretum located on a huge territory. The garden areas are beautiful. There are formal paths and small wooded trails, both serene and scented with hundreds of varieties of trees. The entrance fee is 914 tenge (2 Euro) pp. You can learn more about the botanical garden and its branches on its website https://www.botsad.kz/en.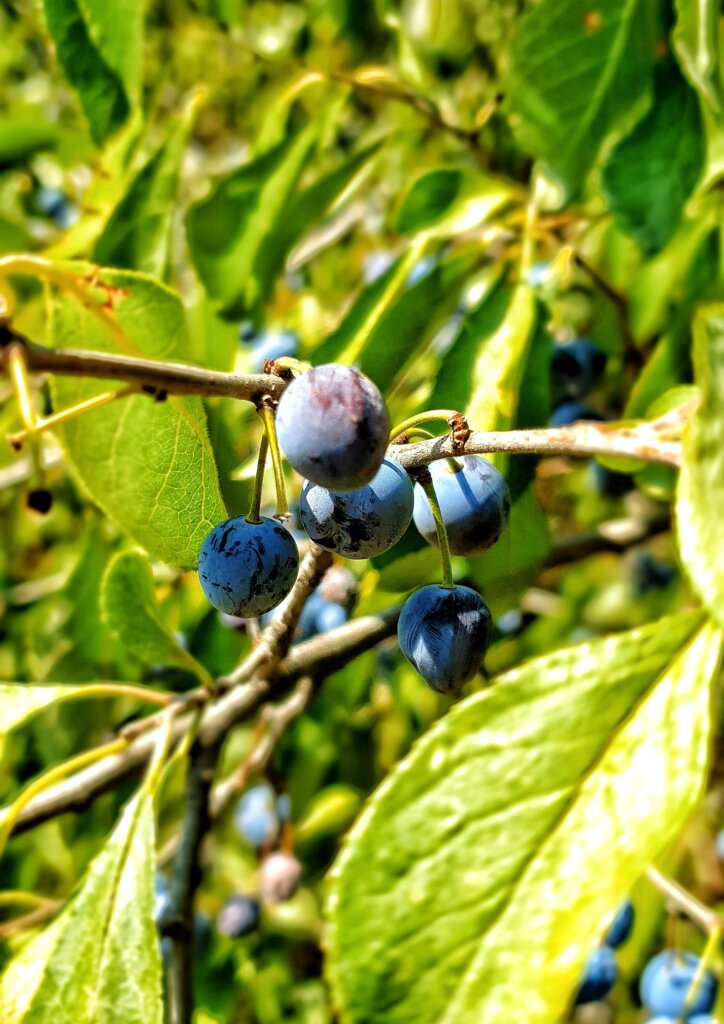 Family Park
Family Park is an amusement park for families with children. One round of entertainment costs between 500 and 800 tenge (1-2 Euro). We tried a lot of attractions and would try even more, but Mia needed to go to bed. In the park you can only find some scarce options for fast food, so you'd rather take snacks and meals with you.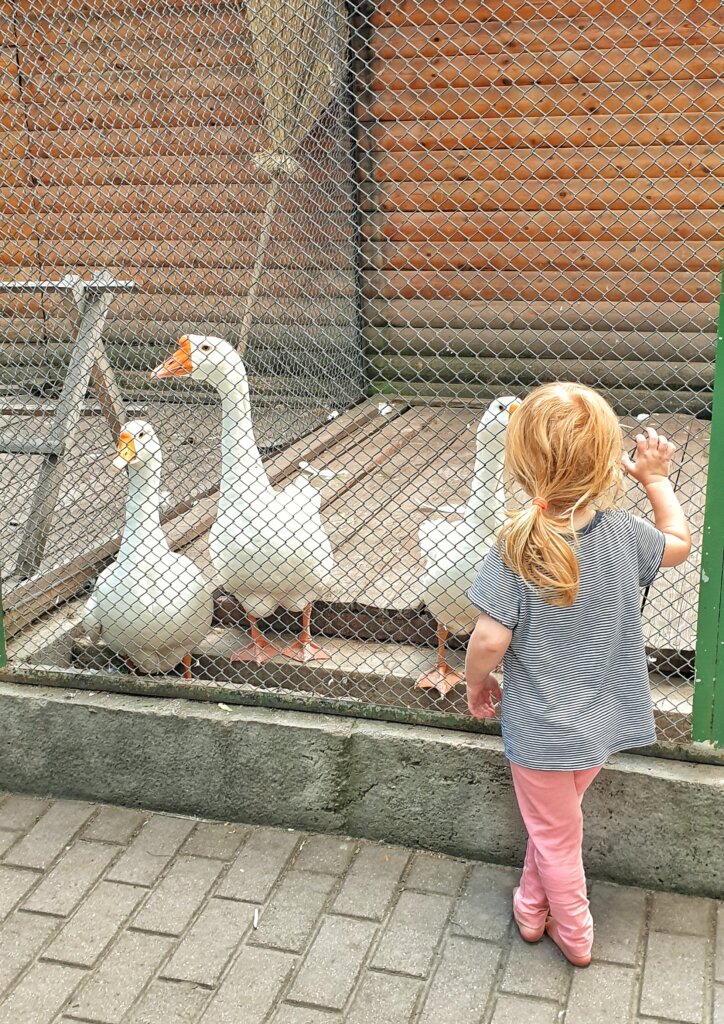 Kok Tobe
Another sight you can visit with your children is Kok Tobe. Between 1978 and 1983, a 371.5-meter TV tower was built on Kok-Tobe. At the time of its construction, Almaty Tower was the third tallest tower in the world. Now you'll encounter an amusement park, an open-air cinema, a zoo and numerous restaurants at the top. People also say you watch the most beautiful sunsets over Almaty from Kok Tobe. To get there you can take a bus or a cable car. A six-minute ride, the cable car on Kok-Tobe is 1620 m long and gains approximately 250 m in elevation. A return ride costs 3500 tenge (8 Euro) pp.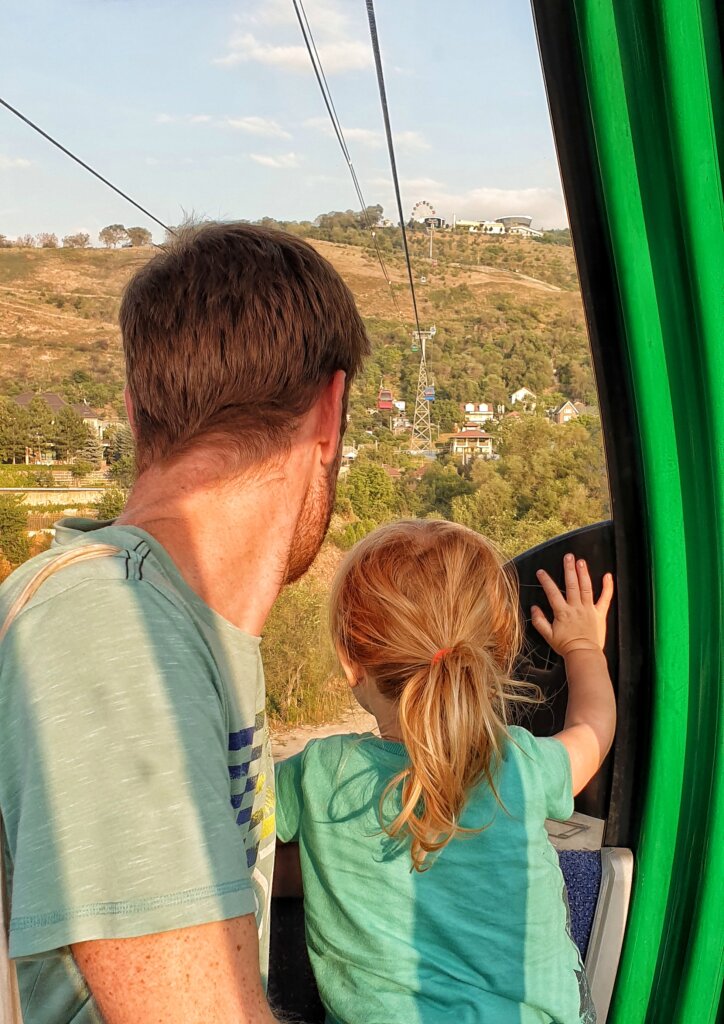 Shymbulak Mountain Resort
In winter a picturesque ski resort, in summer an outdoor activities centre, Shymbulak Mountain Resort invites you for hiking, trekking, horse riding, ziplining, paragliding and other activities. You can learn more on their website https://shymbulak.com/en/.
The price to take a gondola and two ropeways to the top will cost you 5000 tenge (11 Euro) pp. for a return trip.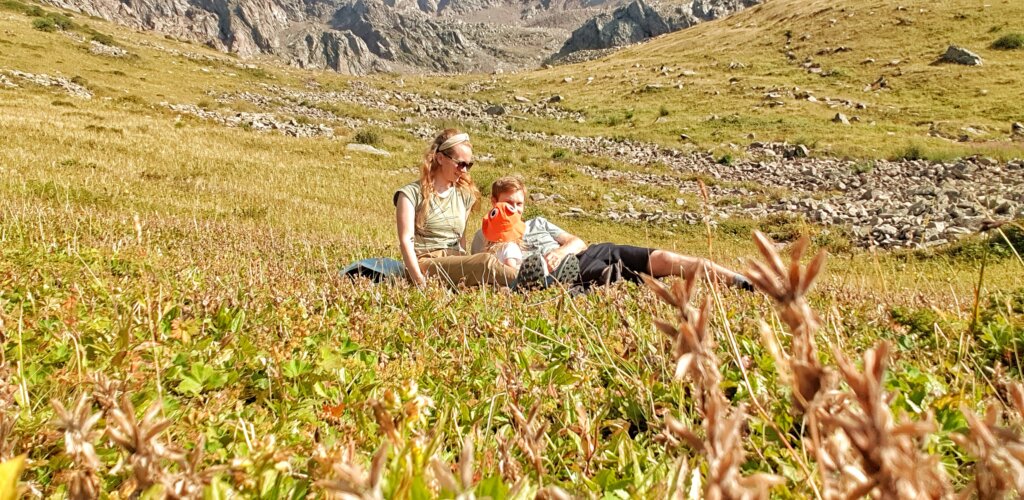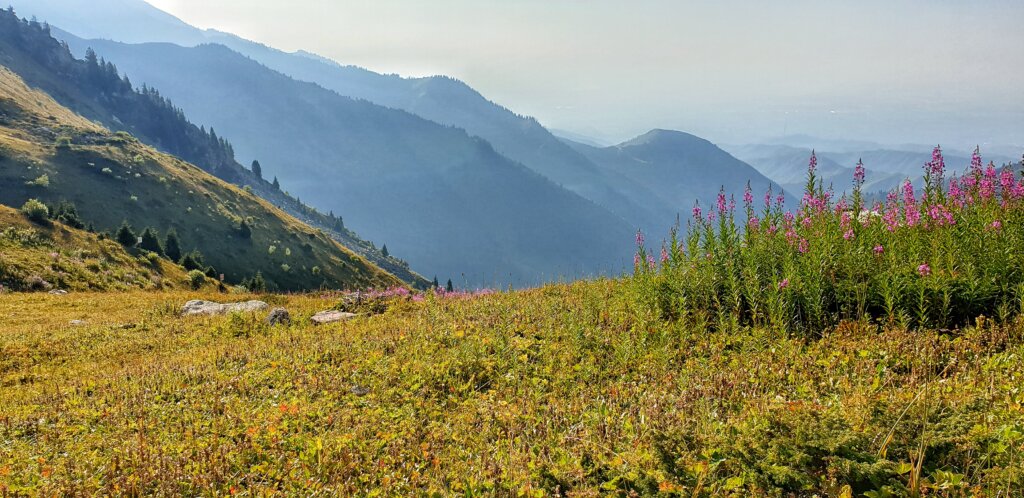 Zenkov's Cathedral
This wooden Ukrainian-baroque Russian Orthodox cathedral situated in the centre of the city was built in 1907. On the square in front of the church you can feed pigeons which are resting there in abundance. Behind the church you can get your child (or yourself?) a horseback ride.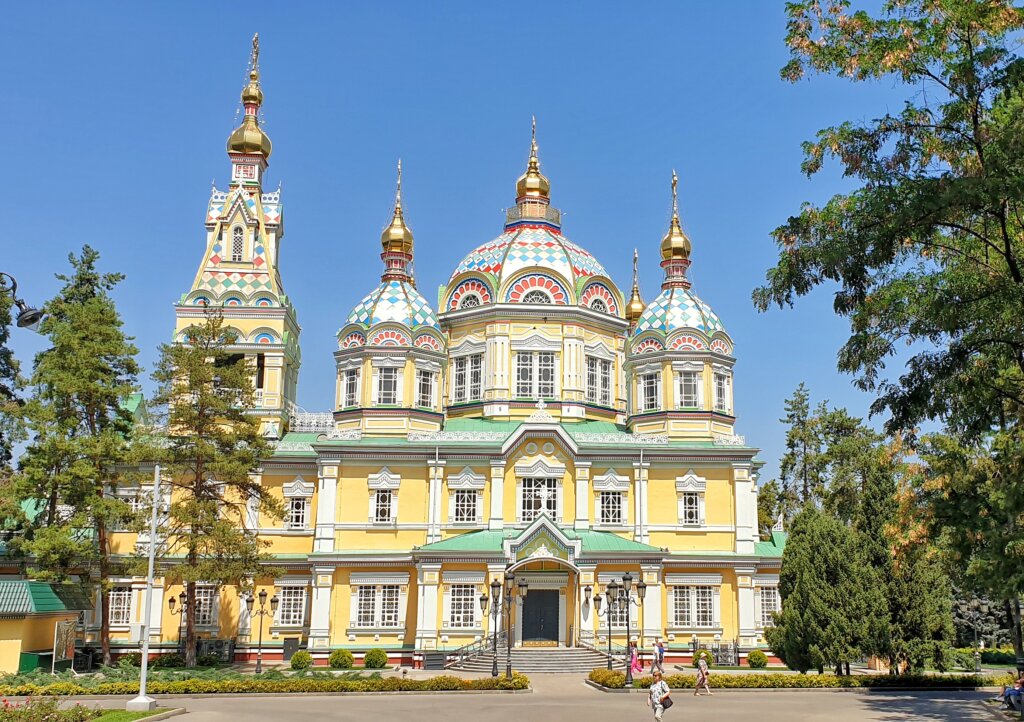 Zhybek-Zholy Street
Zhibek-Zholy Street is the longest pedestrian street in the city featuring restaurants, cafes, shops and playgrounds.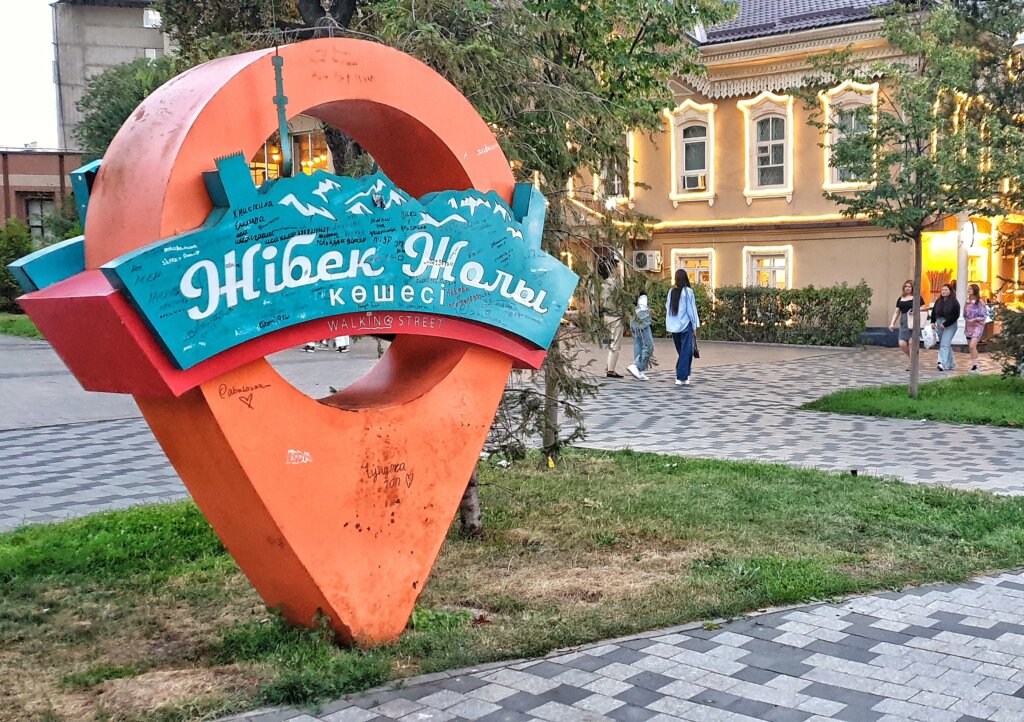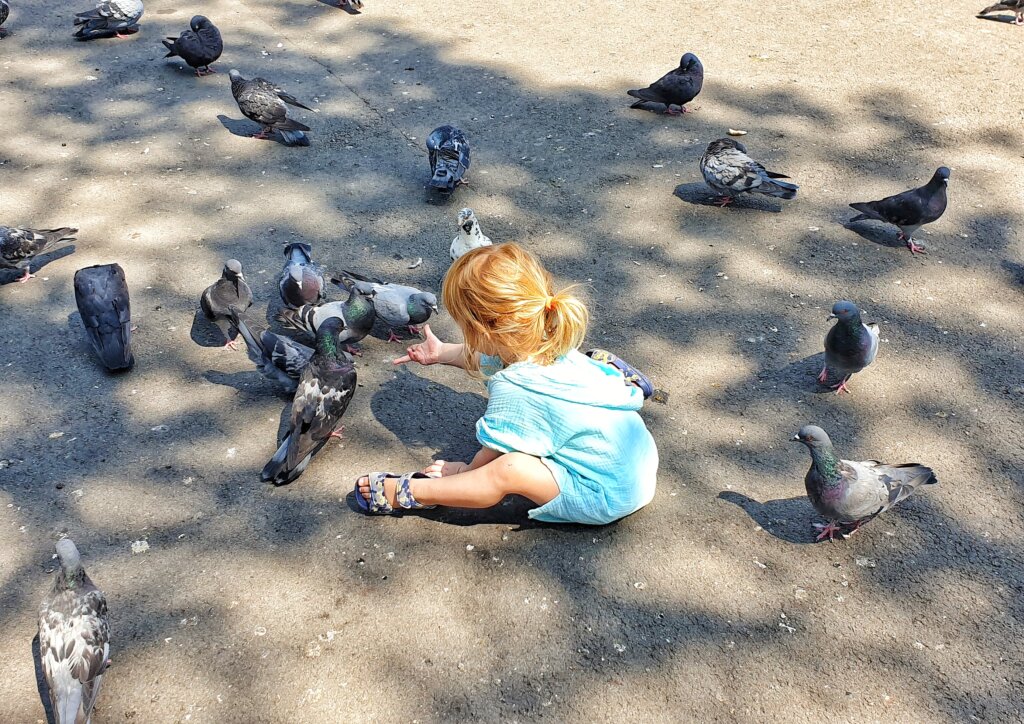 Green Bazaar
At one end of the Zhybek-Zholy Street a high-roofed indoor farmer's market lined with stalls & tables selling meat, vegetables & dry fruits is situated. This market is worth visiting for buying souvenirs and local food.
Restaurant Sandyq
If you want to try authentic Kazakh cuisine in a fantastic ambience, you should visit the restaurant Sandyk (https://sandyq.kz/). Here there is also a separate playroom where your little one can play while (one of) you is eating.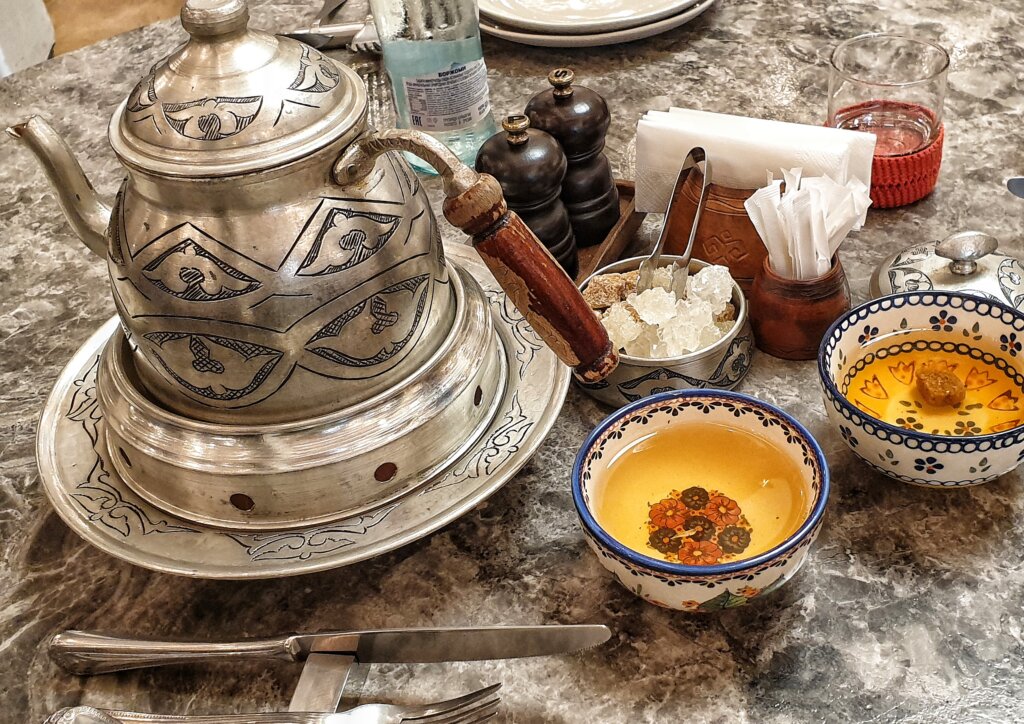 Ozero Bol'shoye Almaatinskoye
One day we aimed for the Ozero Bol'shoye Almaatinskoye (the Big Almaty Lake or БАО in Russian). At the first checkpoint you pay 500 tenge fee (1 Euro) pp. Unfortunately, when we arrived at the second checkpoint, they didn't let us go further by our taxi. After getting off we realised that we had to hike 10 km more to reach the lake. At the checkpoint they offered us to call a mountain taxi which would cost us 30000 tenge (65 Euro). We were too greedy to take it and started hiking. Our hike didn't last long, we probably hiked 1 km in total before Mia stopped cooperating and didn't agree to sit in the carrier. We played a little on the lawn, undertook another unsuccessful attempt and turned around. Thus we don't have many photos from this trip. Worthy pictures of the lake you can see here: https://www.sputnik8.com/ru/almaty/sights/bolshoe-almatinskoe-ozero/info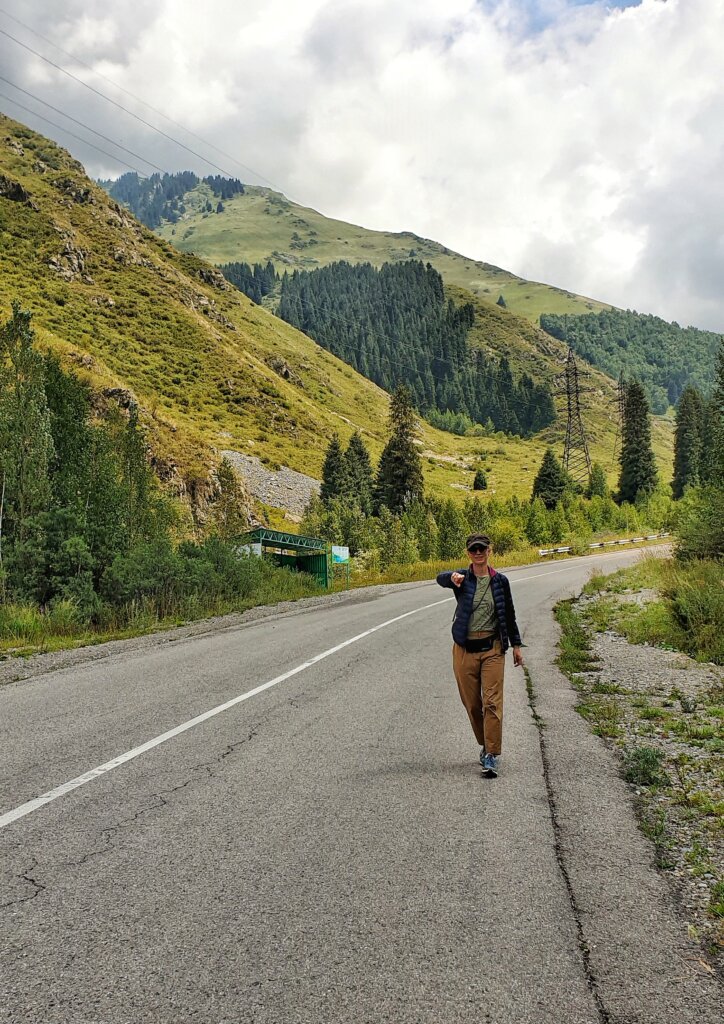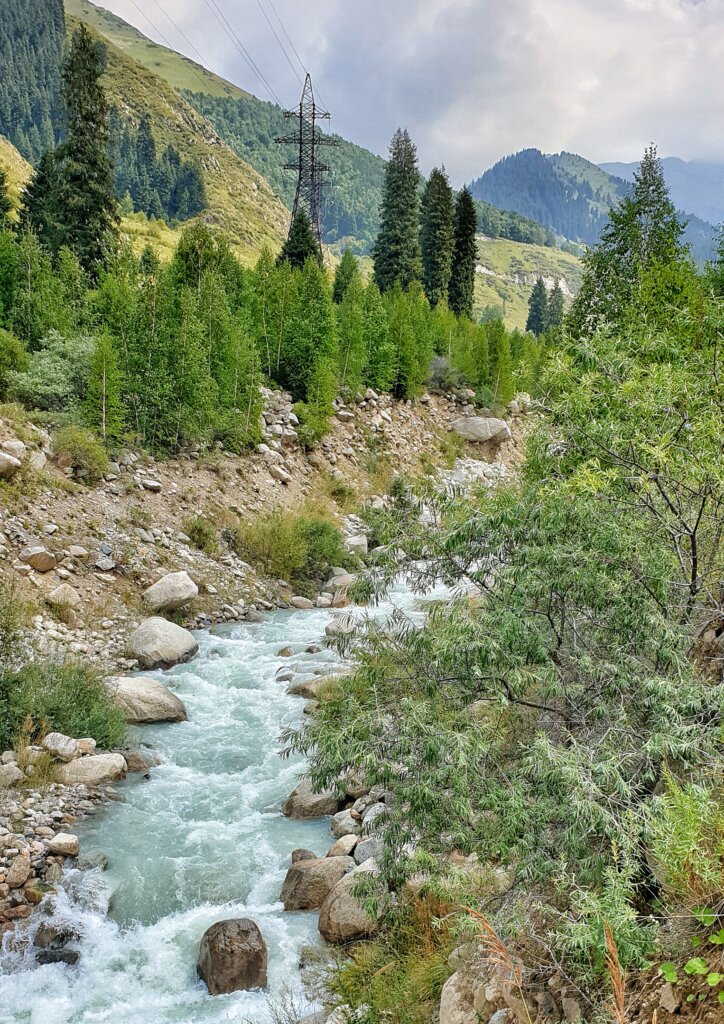 The City of Nomads
Another idea we had but didn't embody was visiting the City of Nomads in the North of Almaty. This place once served as a filming location for the Kazakh-French historical movie "Nomad: The Warrior" filmed in 2005. It was the most expensive Kazakh movie ever made and Kazakhstan's entry for the Best Foreign Language Film for the 79th Academy Awards. Many tourist companies offer day or two-day tours to the City of Nomads. Information about this sight as well as details on getting there you can find here: https://kazakhstan.travel/tourist-spot/en/376/the-city-of-nomads.