Phu Quoc was our spontaneous choice when we were refused to get the flight to Koh Rong, Cambodia, because of our missing free space for a Cambodian visa in our daughter Mia's passport.
Making lemonade out of lemons, from Ho Chi Mihn City we flew to this Vietnamese island and spent three very much enjoyable nights there.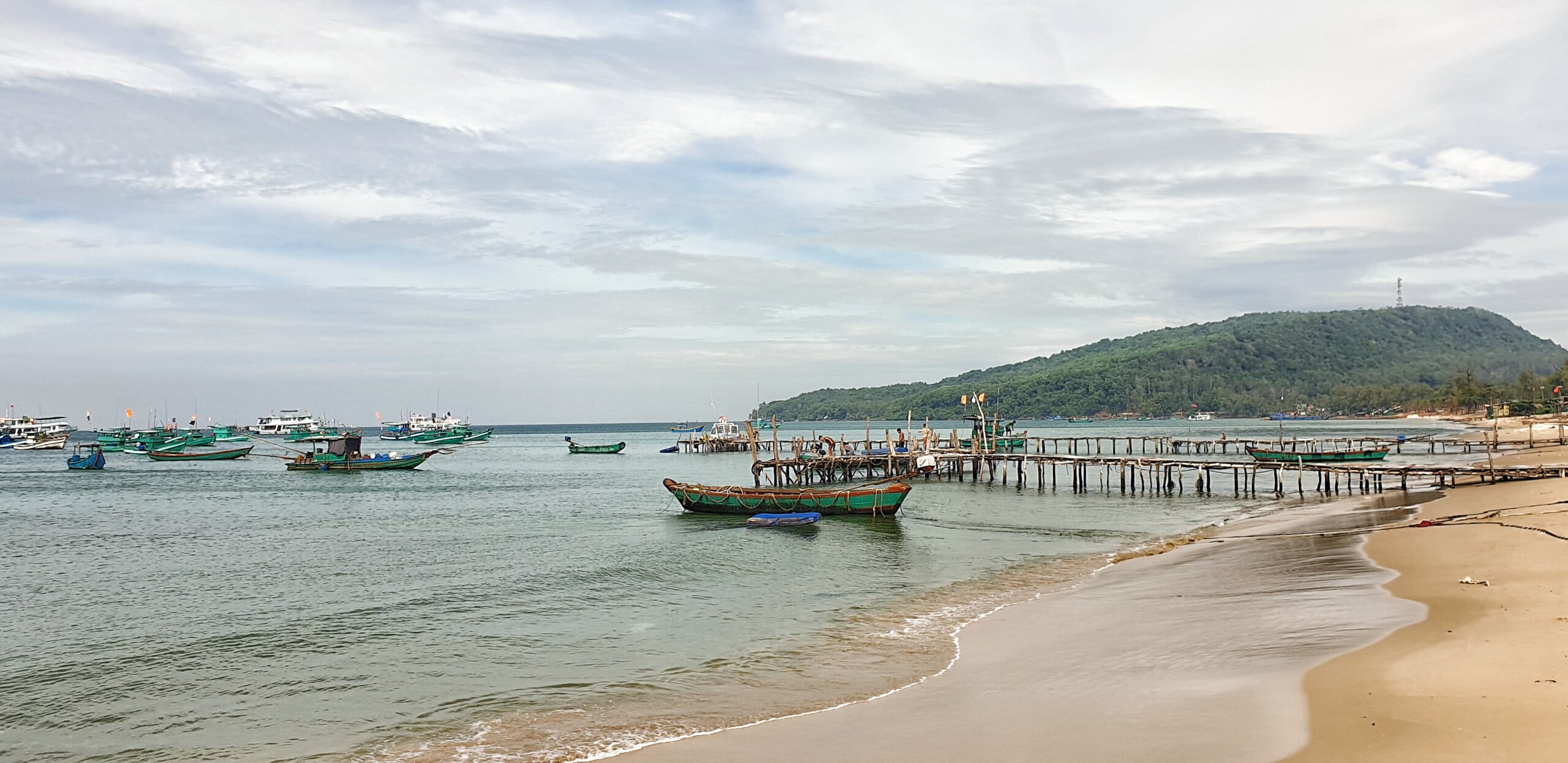 Here are the 10 things we did on Phu Quoc and could recommend to you:
1. We stayed at the Phuong Binh House directly at the beach and were happy with our decision. For about 30 Euro per night you get a very clean room, a huge pool and a breakfast with an ocean view.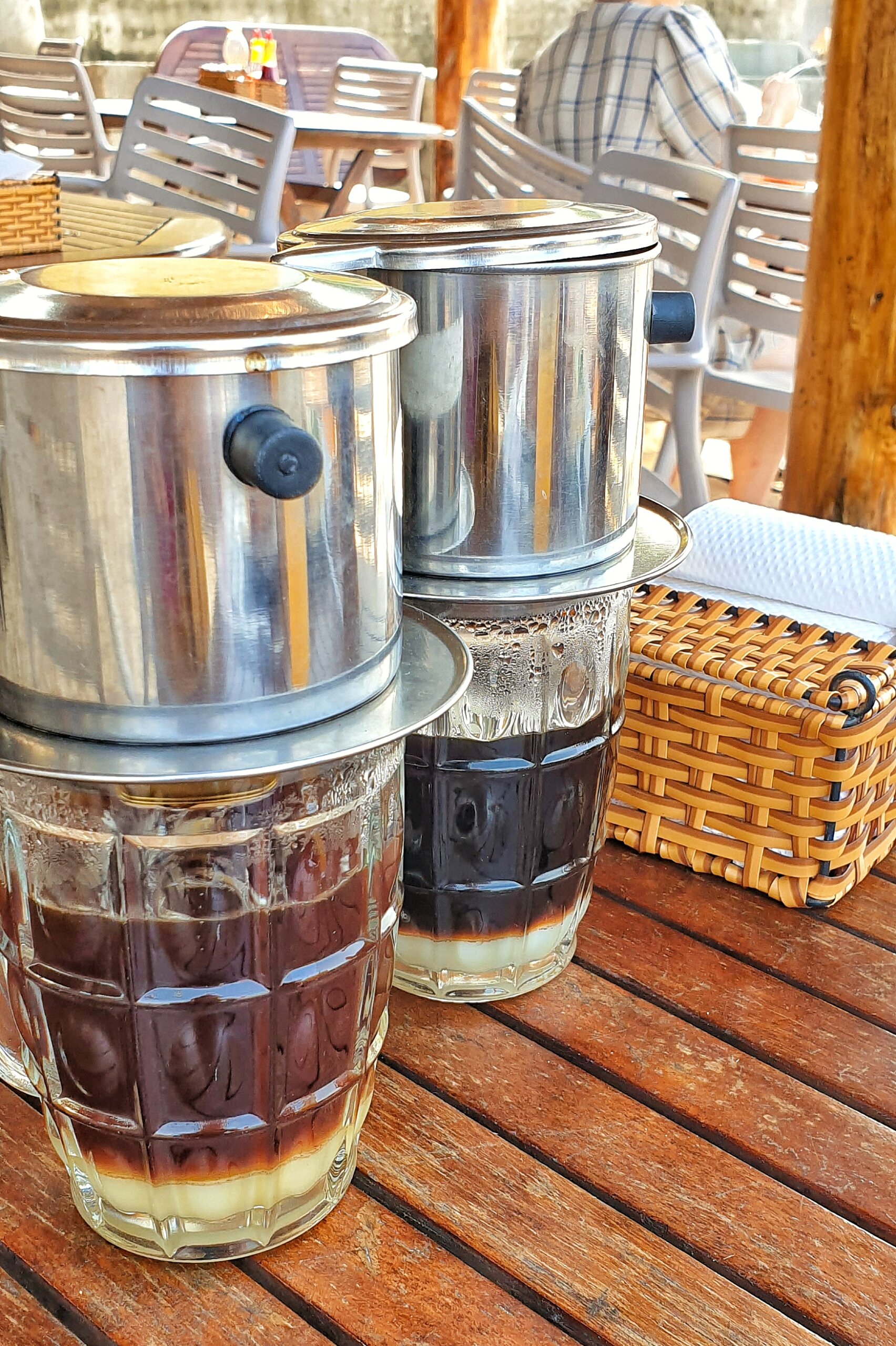 2. In the main street you will not miss the impressive looking Coi Nguon Museum.
3. You can buy locally produced goods at the SIÊU THỊ ĐẶC SẢN PHÚ QUỐC – TRÍ HẢI
4. Suoi Tranh Waterfall was only 20 minutes from the place we stayed, so we headed there in the afternoon. The park is gorgeous, full of blossoming flowers and architectural and animalistic installations. The trip to the warerfall itself takes about 15 minutes (with a kid count all 45). Take good shoes as the road is unpaved and goes mild uphill.
5. After the waterfall, we spontaneously decided to visit the Ham Ninh fishing town in the hope of finding seafood freah from the ocean. And I have to admit that was the right choice! The town is full of seafood restaurants where you can point at any catch of the day and it will be cooked for you. We have eaten at the Bé Ghẹ Floating Restaurant (hải sản tươi sống ngon, giá rẻ, uy tín tại Hàm Ninh). The prices are much higher than you'd usually pay in Vietnam for a meal, but the food and the whole experience of picking something you have no idea what it was was great! The view of the numerous wooden docks before the sunset was breathtaking!
6. Going on an island hopping / snorkeling trip was another cool idea we embodied. During the trip we got the chance to socialize with other travelers, snorkeled among astonishing corals and visited a beautiful island Mây Rút. We booked the trip with the John's Tours Phú Quốc and the organization was ok, though other tourists complained the crew was inattentive.
7. For souvenir and local products shopping head to the supermarket called Siêu thị ở phú quốc. You can find there anything, from delicious roasted cashew nuts (a myst try!), Vietnamese cocoa, pastel de nata to magnets in quilling technique and toys and clothes for children.

8. If you are missing German bread you can get some at the Hardy's German Bakery & Cafe. My German husband said the pretzels thre were yummy. Well, if he sais that!

9. At the place we stayed we rented a stand-up paddle and had a lot of fun in the ocean all three of us!
10. Of course, we enjoyed the beach, but as you know us, we can't lay down still for longer than a couple of hours!
As we only had two full days on Phu Quoc, we have left out some activities that I'd like to catch on next time we are there:

1. Savoring a late dinner at the Dương Đông Night Market

2. Trying some fish sauce at the local producer NƯỚC MẮM HƯNG THÀNH 1

3. Taking dozens of photos of starfish at the Starfish Beach (Rạch Vẹm, Phú Quốc, Kiên Giang, Vietnam)

4. Watching sunset at the Sunset Sanato Beach Club

5. Riding a gondola with the Phu Quoc Cable Car

6. Getting into bounty mood at the Sao Beach (Phu Quoc, Kiên Giang, Vietnam)