24 hours layover in Singapore
When we were planning our trip through South-East-Asia, we were lucky to realize that the flights to Myanmar from Borneo go over Singapore and the option of a 24-hour-layover is also available. I think we squeezed out the best of our short stay! As many flights to Asia go over Singapore and some of you thus can have a chance to throw a closer look at the city, I'm looking forward to share our short-stay-experience with you.
Day 1: late afternoon, evening and night:
After checking in the hotel, we realized that we are pretty hungry. After quick check in the Internet, we went to Singapore Zam-Zam (697-699 N Bridge Rd, Singapore 198675, Website of Zamzamsingapore) for a dinner and tried their signature dish – fish head curry (nicely spicy but not too much, I didn't cry) and thé tarik- sweet tea with milk.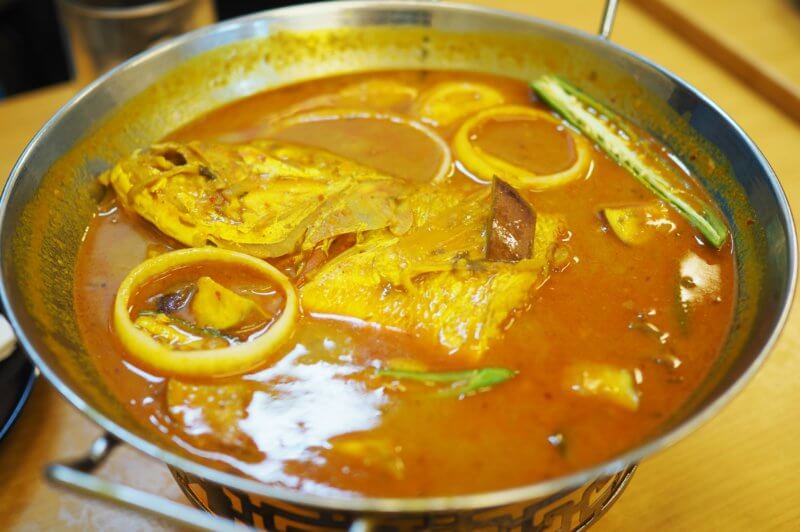 In Singapore, the most desirable bullet point from my bucket list was to see with my own eyes the Gardens by the Bay – an enchanted forest, Supertree Grove, created by people creativity. This place is ultimately beautiful at dusk and at night.
Lion City, the Garden City
Singapore, also referred to as "Lion City", the "Garden City" or "Little red Dot", despite its small size has a significant diversity of languages, religions, and cultures. Guess how many official languages does this country have? Four: English, Malay, Mandarin Chinese, and Tamil (I haven't heard about this language before). Many religions are practiced in Singapore: Buddhism is most widely practiced, it is followed by Christianity, Islam, Taoism and Hinduism. This huge variety created unique atmosphere in Singapore and made this country a major tourist attraction. Having only 24 hours in front of us (eight of them dedicated to sleep and other two to reach the airport), it was not easy to prioritize.
Moving to our rapidly-explore-the-city plan, I split our experience in two parts in order to reflect the real-time layover conditions.
As we were exploring the city late in the evening, we were happy to discover that the shopping center Suntec City (3E Temasek Boulevard, Singapore 038984) next to the Fountain of Wealth is open after 10 pm and you can enter to visit good toilets and free Wi-Fi.
When heading to the Gardens by the bay, you cannot miss the famous Marina Bay, a five-star hotel, restaurant and shopping mall in the form of a cosmic ship. In this area, other places of interest are the Helix Bridge in the form of a DNA-chain and ArtScience Museum in the form of a lotus flower. From the Helix Bridge you can capture a beautiful view to the Singapore skyline.
If you proceed from the temple uphill, you will reach the Club Street where many nice café and restaurants are situated. This street will bring you to the Boat Quay, where seafood restaurants (famous for multiple crab sorts) line up along the Singapore River. If you fancy a drink, our advice is to go for a meal during happy hour; otherwise the prices for alcohol are very high.
At the end, here are some formalities
I applied for a visa online in advance (the price is about 50 US Dollars) and was denied it (pity-pity, my first visa rejection ever). However, I received the 96-hour transit visa on arrival without any problems.
1 Singapore Dollar = 0,62 Euro; ATMs are widely available.
The power sockets are of type G. The standard voltage is 230 V and the standard frequency is 50 Hz.
Don't forget that you have to line up left on the elevators: we were constantly forgetting that here the traffic is left-hand.
Taxi is affordable; underground (MRT) ticket costs from S$1.00 to S$2.30, day pass S$10.00. Train operation hours are from 5.30 am to about midnight. Underground is also accessible from the airport.