Long weekend away: from Georgia to Armenia.
Part 1: Georgia
Georgia for me is delicious cuisine, savory wine (my absolute favorite is Kindzamarauli), cozy architecture and extremely friendly people. Already after our first trip to Georgia, we unequivocally decided that we will come back to Georgia again. This time we had only couple of days in Georgia – we flew here to meet with my parents over the long weekend in Germany – and combined this trip with two days in Armenia.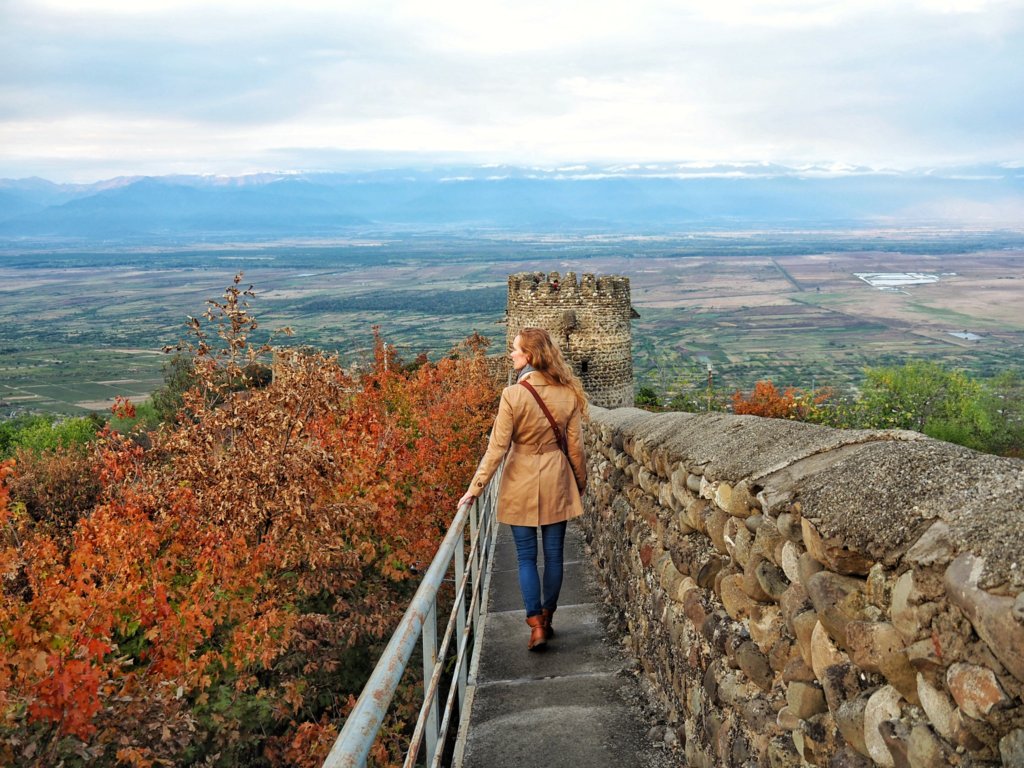 In Tiflis, we had a delicious breakfast in the cellar restaurant we discovered last time: it is called "Georgian" (43 Kote Afkhazi St, Tbilisi, Georgia) and in the evening traditional music is played here. My must-eat-in-Georgia was Adjarian khachapuri, a boat-looking baked dough filled with mild cheese, egg and butter. This is an absolute calories-bomb, therefore morning was the best time for this yummy sin!
After a short stroll in Tiflis, refreshing our memories of the city, we took a marshrutka to Signaghi, the city we left out during our trip to Georgia two years ago, and wanted to catch up.
Signaghi is called "the city of people in love", because of a civil registry office situated here, where any citizen of the former Soviet republic countries can get married without a registration in advance. I'm not sure if this marriage is valid afterwards or it's more of a local version of the Las Vegas thing.
We stayed in the Zandarashvili Guesthouse (zandarashvili-guesthouse.com) and can recommend it to you. The hosts are extremely friendly and helpful, on arrival they poured us a glass of wine and in the evening, we even received a whole mug of wine for free! We were invited to sit at one table with other guests of the hotel, talking about our Georgian experience, singing songs, telling pledges and drinking unlimited wine. Everyone felt happy and welcome in this country.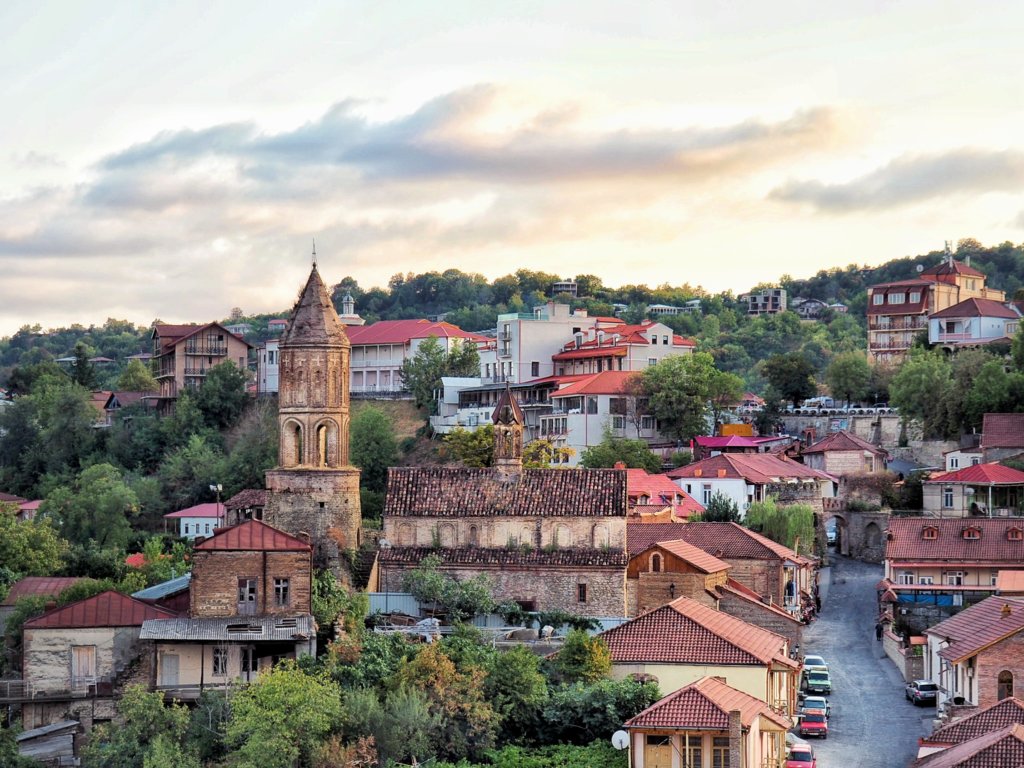 Visa: most of the countries don't need a visa and get only a stamp at the border; the Eu citizens can even travel with an ID card.
Currency: Lari (1/3 Euro) and Tetri (1/100 Lari).
Tiflis metro – 1 trip costs 2 Lari.
24/7 open restaurants in Tiflis: Pasanauri (1 Vakhtang Gorgasali St, Tbilisi, Georgia) and Machakhela (23 Tumaniani Str., Tbilisi, Georgia).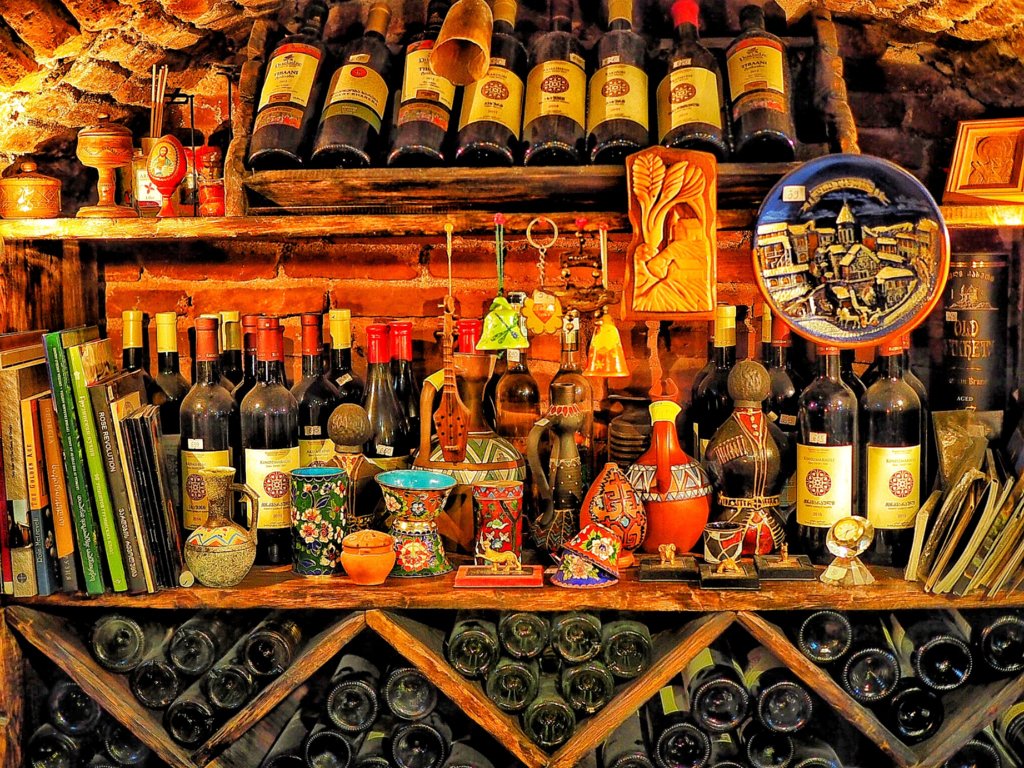 Marshrutka Signaghi – Tiflis starts at 9, 11, 13, 16, 18 o'clock (September timetable). We had an impression that this was the only public bus starting from this city.
Marshrutka Tiflis – Signaghi starts every 2 hours (the timetable in September was 9, 11, 13, 15, 17 o'clock) from the Samgori bus station and costs 6 Lari. The ride lasts about 2 hours.
Marshrutka life hack: arrive and book your seats in advance (you can put some clothes or stuff onto the seats while you go buying something to drink). If you come too late, you have to sit in the middle between the rows on a very uncomfy folding chairs during the whole ride.
If you are tired from walking or arrived late at night and need relaxation – try the Sulfur baths in Tiflis, they are open 24 hours!