For those who searches for a perfect weekend getaway, I have another suggestion! Have you ever considered Malaga as destination point? If not, you should! Because of direct flights, warm climate, delicious fish and seafood… and two other gorgeous cities 1,5-hour drive away, Granada and Cordoba.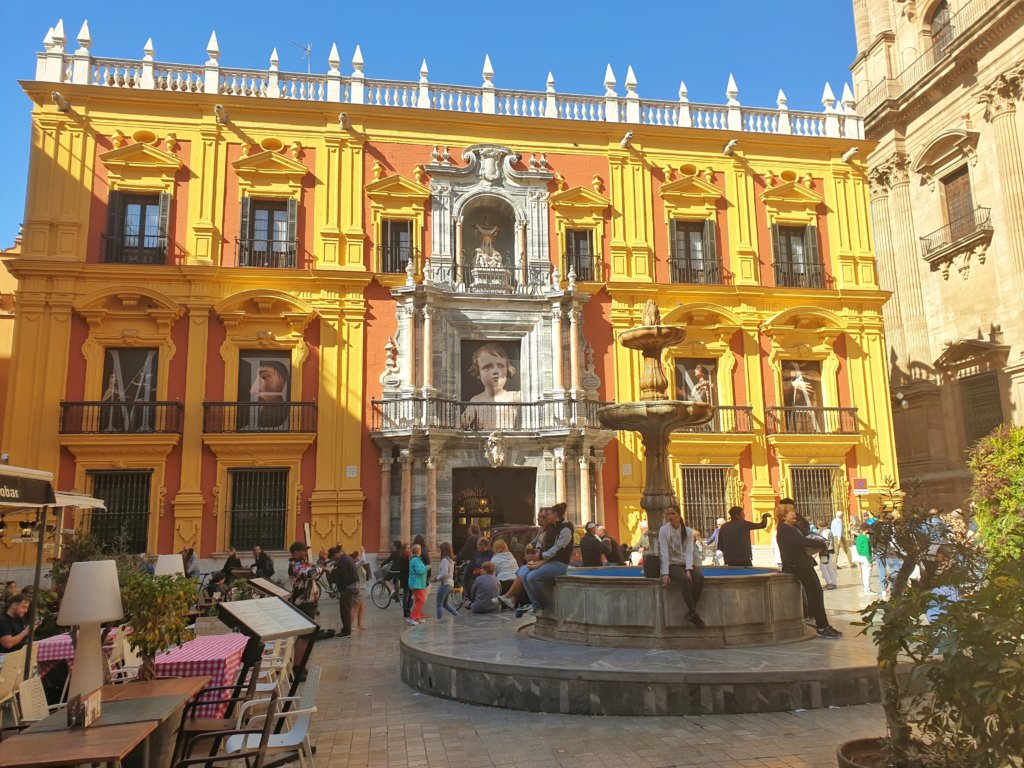 Catedral de la Encarnación de Málaga
Translated from Spanish, this cathedral is called "Our Lady of Incarnation". Although in Malaga, it is simply known as " the Cathedral". I was astonished to know that it was built on the remains of the early Almohad mosque. However, this looks quite common in Andalusia. In Cordoba, for example, a church is built inside a mosque…
In Arabic, Alcazaba means citadel. According to Arab historians, it was built in the middle of the 11th century AD. Alcazaba was erected using stones, columns and carved stones left from the Roman Theatre. If you take a stroll on the right side of Alcazaba, you will go up to savor great views to the city, the haven and the sea.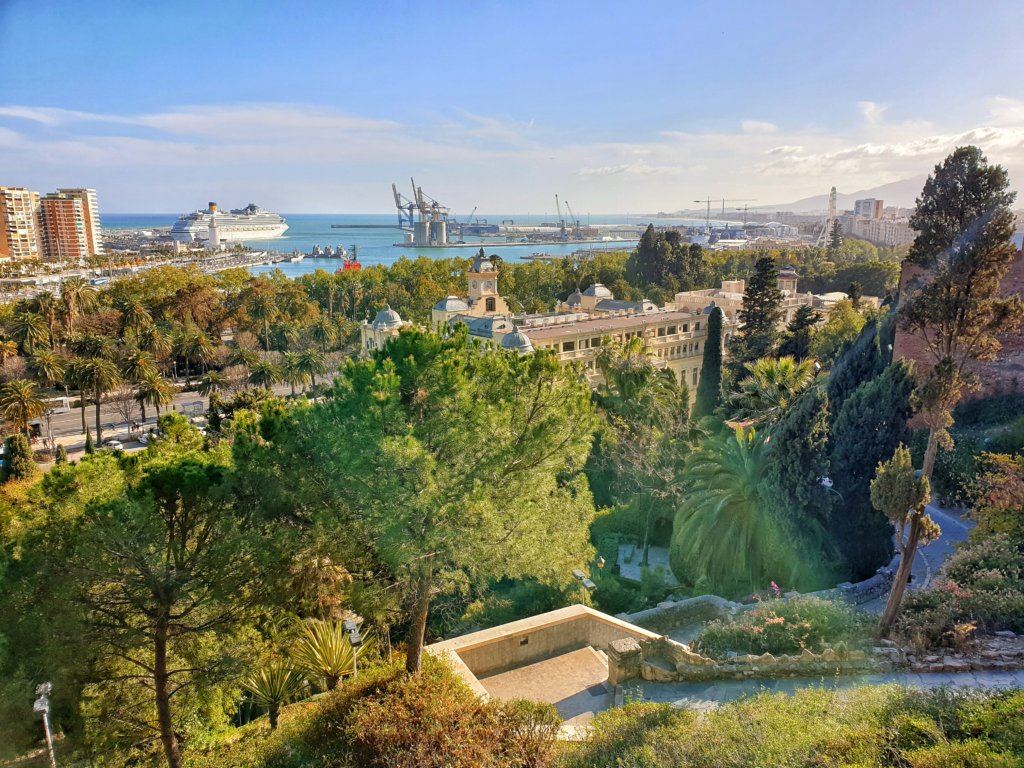 Roman Theatre was built in the 1st century AD and was used until the 3rd century AD. Practically, it is used nowadays as well. When we were walking by, a performance took place on the stage in the middle of the ruins.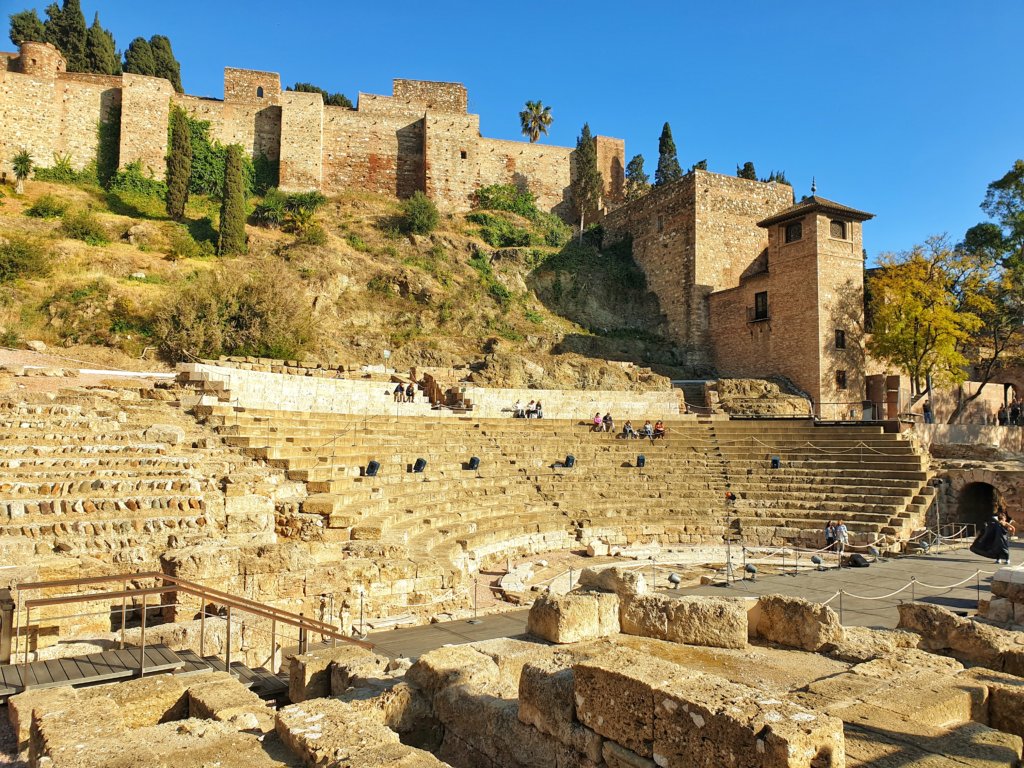 The entrance fee is 8 Euro and it is absolutely worth a visit! The museum is open 10 to 18 in low season and 20 in high season. More information is available at the internet page: https://www.museopicassomalaga.org/.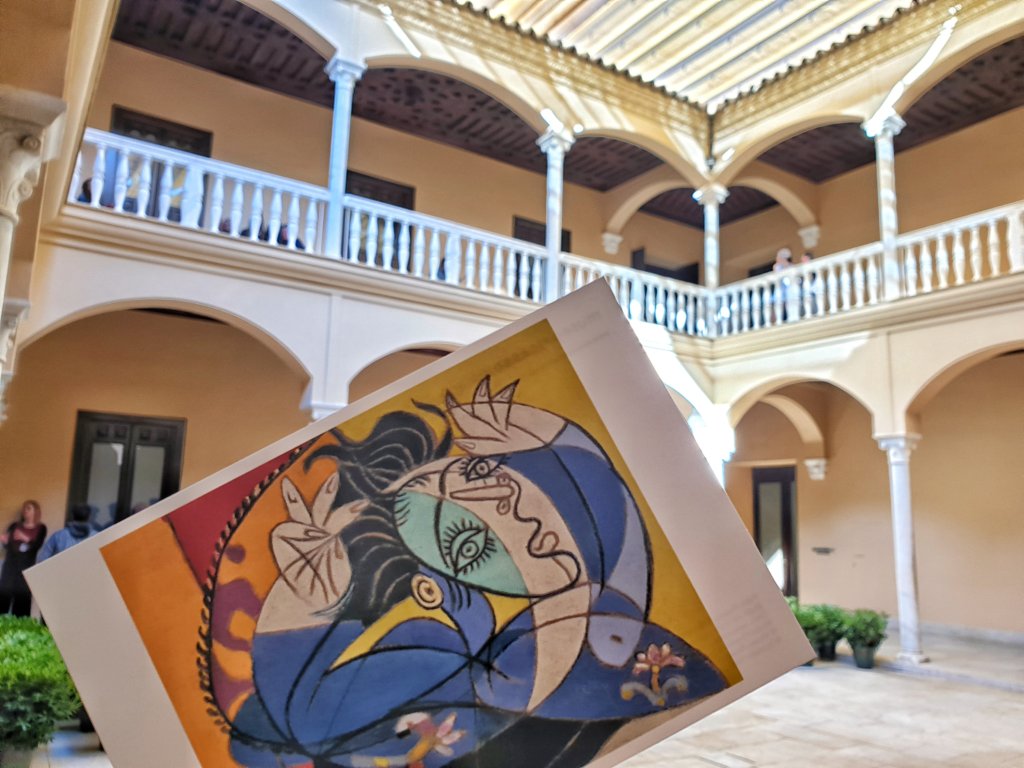 According to references on Google this is one of the most popular places in the whole Malaga! This is the restaurant, which is being visited by Spanish celebrities when they are in the city. I was especially happy to discover an autograph of Mario Casas and Amaia Salamanca! The food was by the way so-la-la, but the interior is beautiful.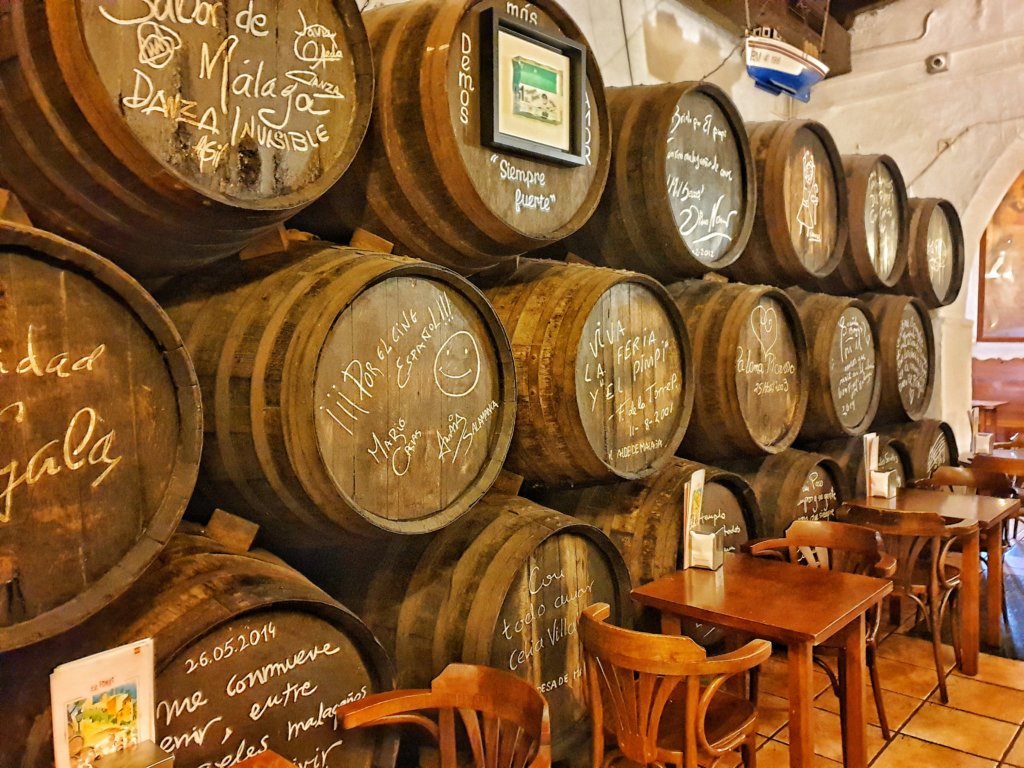 This restaurant is on the outskirts of the city, but the visit is definitely "vale la pena", "worth the pain" as Spanish would say. For 7 or 12 Euro you will get a dish of fresh fish or seafood directly from the sea, grilled outside on the coals, expectedly delicious! You can learn more on the site https://www.facebook.com/eltinterorestaurante/.
Parking situation in Malaga is tense. Parking in park houses in the center costs about 2 Euro per hour or 23 Euro for 12 to 24 hours. There is also an area where parking is for free – Las Flores, Segalerva, Capuchinos. However, you have to spin some rounds before you find a free slot.