In Arabic, "Alhambra" means "Red Castle". In the 9th century, Alhambra used to be a military fortress as it is located on a strategic point, with a superior view over the whole city and at the meadows. In the 13th century, the royal residence was established here; Alhambra lasted in that status until the 18th century. Nowadays, Alhambra is one of the most visited places in Andalusia. Many people mistakenly think that this is a building which it is not. The Alhambra is a small city, Arabic citadel, it has its streets, squares, gardens, shops and walls. And of course many historic buildings.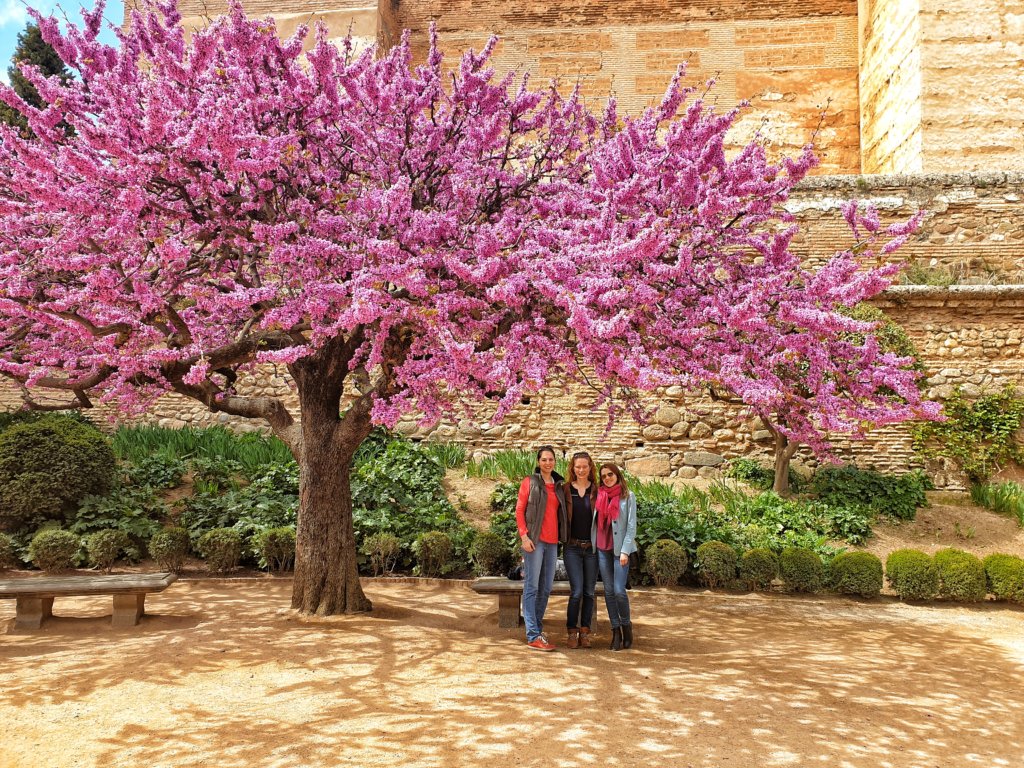 To visit the Alhambra complete complex you will need a ticket. It would be better if you take care of that in advance. However, at the entrance we were told that tickets pop up sometimes when someone cancels the visit, so you have to monitor the internet page closely: https://www.alhambradegranada.org/en/.
Buying tickets the same day seems very difficult if you don't stay in Granada: you have to be in the line long before the complex opens. If you were too slow in your planning and didn't get a ticket the same day, you still can visit some places in the complex, for example Palacio de Carlos V, Calle Real and Puerta del Vino. On this web-site it is described in detail how to prepare for your visit to take the best of it: https://elviajedelmapache.com/2016/04/28/things-you-need-to-know-before-visiting-the-alhambra-of-granada/.
After visiting the free area of Alhambra (yes-yes, we didn't get the tickets), we strolled to El Bañuelo, Arabic bath house, but … didn't find it (bad luck today?). Instead, we discovered a very nice tea house, La Teteria del Bañuelo. We had delicious Arabic coffee, fresh mint tea and local sweets with incredible view to the citadel. By the way, they also serve dessert without gluten.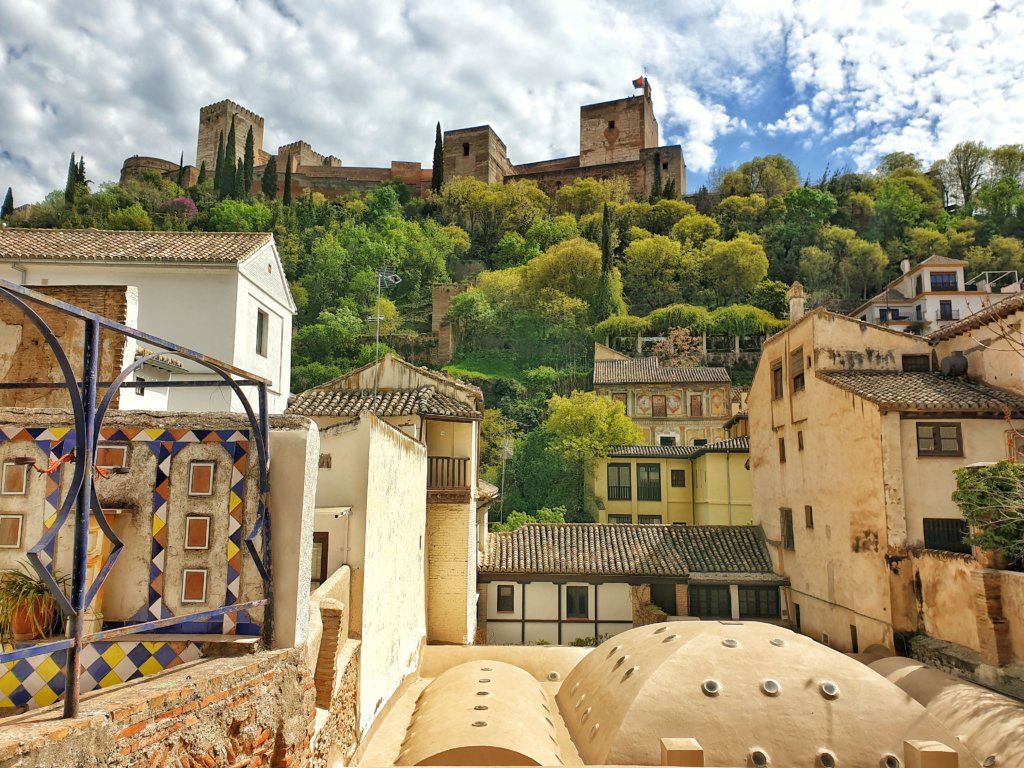 Following the picturesque narrow streets of the Albaicin neighborhood, we came to the San Nicolas viewing point. When we arrived there, we realized that the same idea had at least half of the tourists visiting Granada on that day.
No fuss, no ruffle, we were walking around the area and landed on a small discreet square when we suddenly felt peckish. We looked around – some cafes were already closing – and finally chose the Bar Casa Maria. When we were checking the menu at the wall of this café, a neat elderly lady introduced herself as chef and collected our individual wishes. Cooking lasted very long – she was indeed cooking all dishes fresh in her kitchen. My paella was definitely worth waiting!