If you would like to visit Etosha National Park (read here about it), we would recommend you to stay in Otjiwarongo. From here, the drive to Etosha takes about 1,5 hours.
Otjiwarongo is a relatively big city where you can find good accommodation for very acceptable prices in comparison to the lodges directly next to Etosha National Park. In the city and around you can find several uncommon things to do. One of them is the visit to the crocodile ranch. The entrance fee is 77 N$ per person. Here you can observe crocodiles at close range and learn about the breeding habits of these reptiles. The bravest ones can even caress one. The primary purpose of the farm is to produce leather for bags and belts. Species of different age are hold in separate areas, as the male crocodiles are capable of eating the little ones up to their age of 4 – 5 years.
At the restaurant at the farm, you can try crocodile meat for modest money. Probably, some readers will judge me for that, but I liked it a lot. Besides, my conscience was cleaner than if the crocodiles were killed for meat. In this setting, meat is only a byproduct.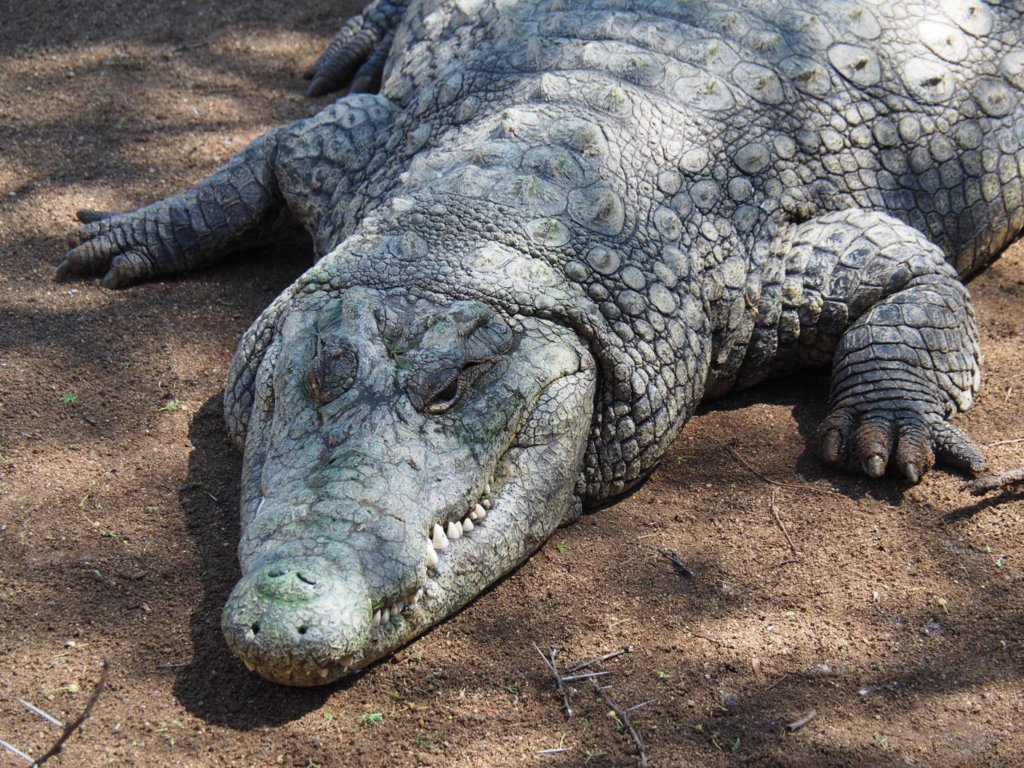 When we were driving in the North and Central Namibia, every other ten meters we encountered intricate sand castles of different size, color and forms. Those are termite mounds. It is incredible, how millions of separate organisms can communicate in organized way in order to build such an impressive construction, without architects, without project managers, without plan! In fact, the termites live about one meter beneath the earth surface and use these constructions for ventilation. By the way, if a mound is built around a tree, what happens very often, the tree will most probably die, sooner or later.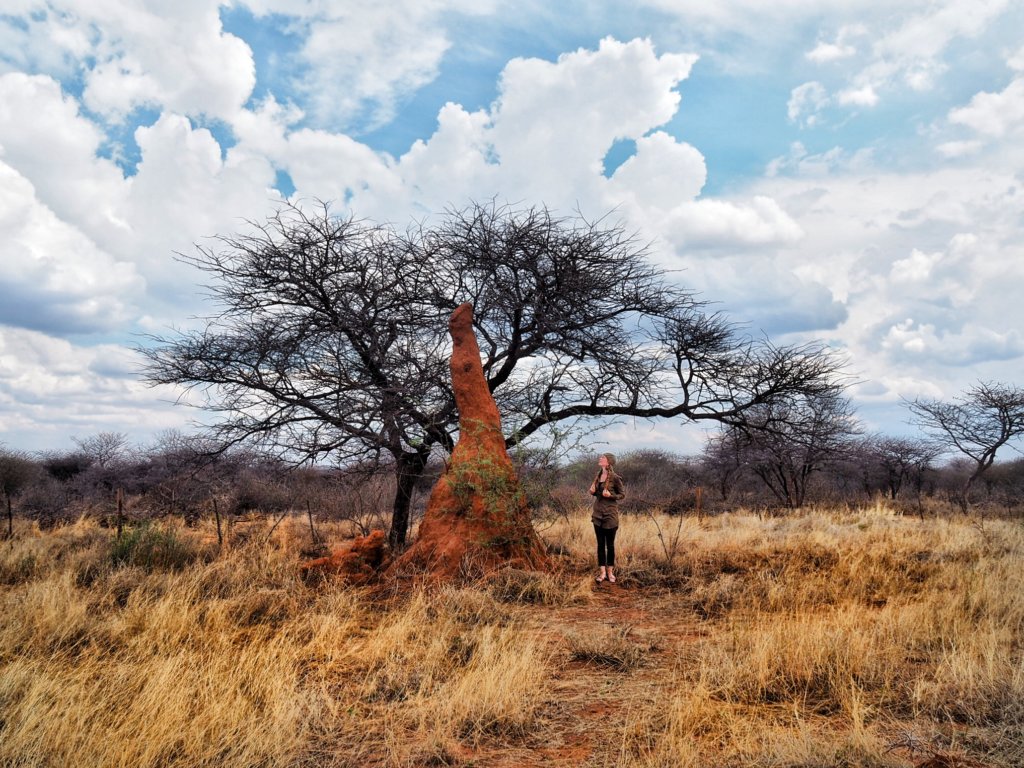 Cheetah Conservation Park
One hour drive from Otjiwarongo you can visit a cheetah conservation park. The stories about the inhabitants of the park and their unique personalities told by the park workers are interesting and entertaining! However, the price for a visit is 200 N$ per person. Frankly speaking, it is worth it only during the feed time (12 or 14 o'clock, depends on the weekday). Otherwise, you will only walk along the fence and observe the cheetahs from the distance.
If you want to learn more about the opening hours and the Cheetah Conservation Fund itself, you can visit their site: https://cheetah.org/what-we-do/our-centre/.
Restaurants in Otjiwarongo
The choice of restaurants is not so big in Otjiwarongo, but you can still find nice places to eat. We have visited two:
Casa Forno, Ramblers Road, Otjiwarongo, Namibia
European style food with local flair, wide choice of dishes. The place is clean and efficient, though the service is quite slow.
Podjo Traditional Restaurant, Teachers Center erf 847, Otjiwarongo, Namibia
When travelling, we are always searching for the places, which serve local food for locals. Podjo is definitely one of them, serving very simple Namibian food: pap, chicken, stew. It also serves Mopane Worms in chili sauce, but they were unfortunately not available the day we were there. We liked the cocktails and chicken wings a lot! Atmosphere is nice, loud African music and swimming pool in the middle. The staff is extremely friendly and the prices are low.