We booked our Tunisian holidays in order to get rid of my "rest-vacation-days" from the last year. The destination has been chosen according to the flight time (not longer than 4 hours from Berlin and from Paris as we were visiting a friend the weekend before the planned departure), ticket costs, temperatures higher than in Berlin and vague remarks from some of our friends that the beach holidays in Tunisia was good.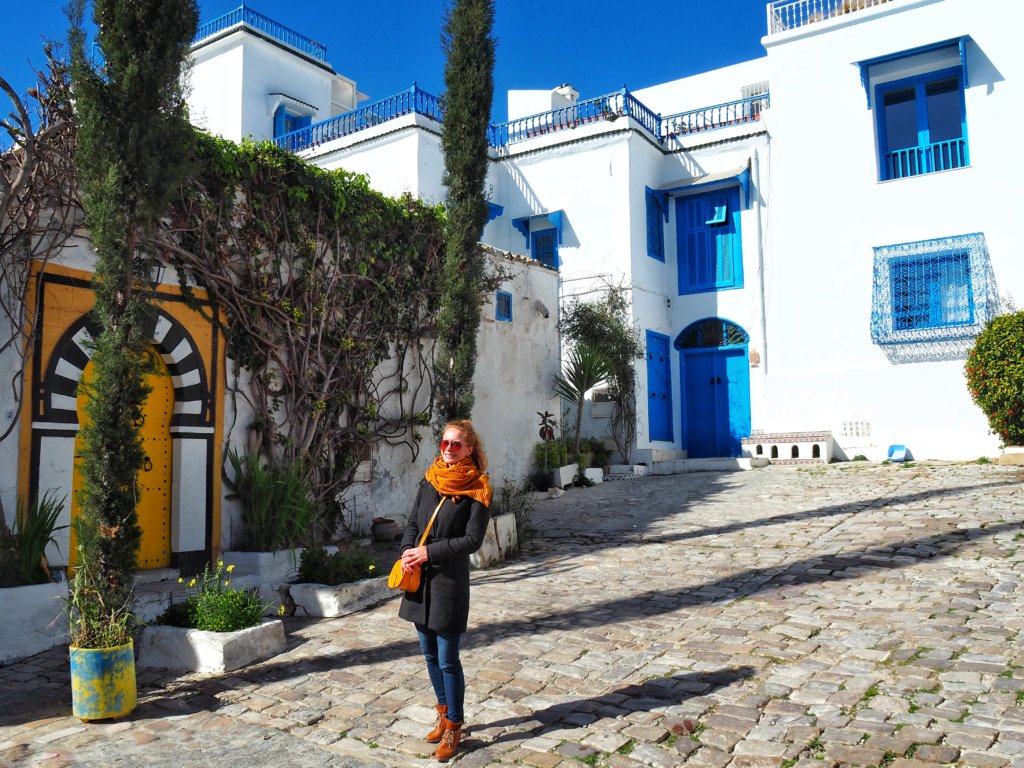 With this setting, our expectations were not set at all. Therefore, the week we spent in Tunisia turned out to be a constant positive surprise for us. After this trip, my definition of "the most exotic place you can reach in few hours" goes to Tunisia, sorry, Morocco, the previous long-term award-winner.
We arrived in Djerba and spent two nights in a half-pension 4-star hotel paying less than 40 Euro a night for both of us. Now I can understand that some people can just spend the winter in such a place, as in the end effect, per day you pay less than for example in Germany.
Djerba is an island famous for its white-sand beaches and milk-turquoise water. As we were travelling off-season and the sea was too cold to swim (as well as the beaches were not cleaned meticulously during the winter), we had to find other ways to spend time. The whole island could be crossed with a taxi during one hour. The taxi prices are about 20 Dinar (1 Dinar was 3,4 Euro during our trip) for 30-minute ride (at night there is 50% tariff enhance), so don't forget to turn on the taximeter or negotiate the price before the ride. The start tariff is 0,5 Dinar all around Tunisia (once we fell for the invented by one taxi driver six-Dinar "new tariff" which was nonsense as we figured it out later). Almost all taxis are equipped with a taximeter, so don't forget to ask the driver to turn it on or negotiate the price before the ride.
The closest city / market to the hotel we stayed at was Midoun. It's easy to visit with a taxi (about 5 Dinar). There, still relaxed and "naive" from Germany and 4-star hotel, we fell for an easy but harmless scam: a guy on the street greeted us saying he were the cook from our hotel, "don't we remember him?" Confused, we gave him a hand convulsively trying to remember him without any luck. Then we continued our stroll without knowing what he wanted from us. Indeed, what was the chance that he was the cook in our hotel, one of at least ten in the area, and that he recognized us from several hundreds guests after one dinner we had at the hotel? Probably, minimal. However, whatever his intentions were, this was a perfect trick I personally would fall for, as I try to be polite and grateful with the staff who works in the service.
Djerbahood (http://www.djerbahood.com/) is an artistic neighborhood in the middle of the island. In fact, this was a street art event in 2014 when 150 artists from all over the world gathered in the village of Erriadh to create 250 mural paintings. Thanks to this project, the island of Djerba gained lost popularity among the tourists after the 2011 revolution. Plan for at least one hour to wander through it streets and grasping at numerous graffiti.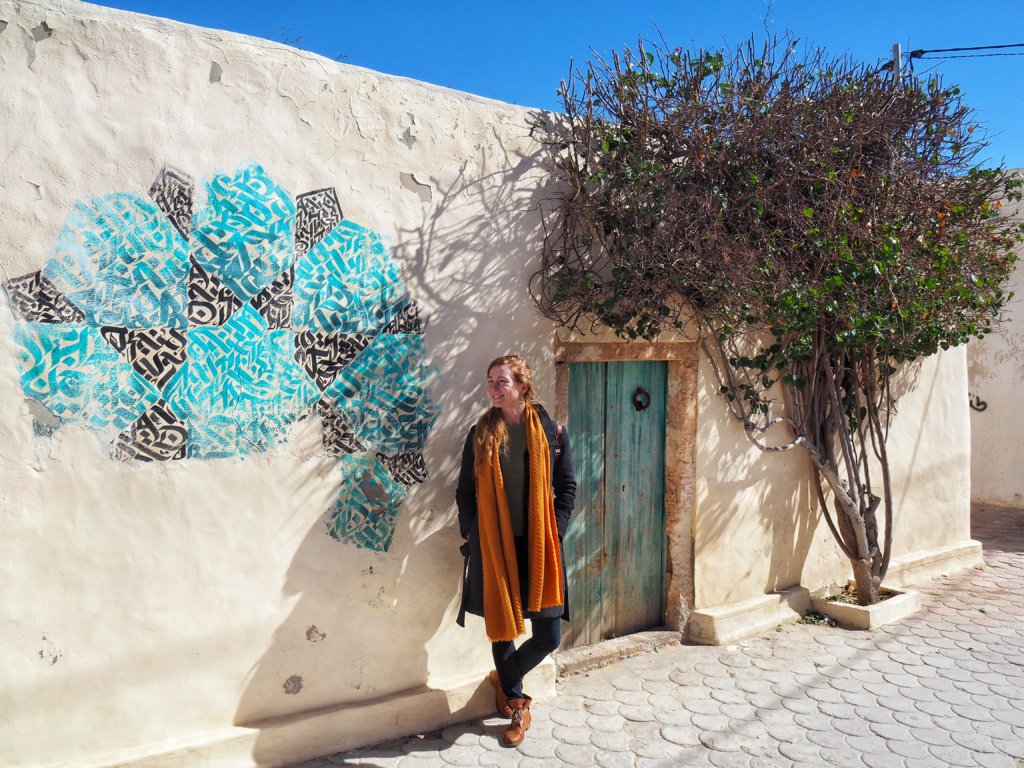 Houmt Souk is the biggest market of Djerba. After making enough deals and getting tired of constant attention of the bazaar sellers, head to the port (la marina) and enjoy a coffee and a freshly squeezed orange juice with a view at the café resto le pêcheur.
The next day head to the entertainment complex Djerba Explore (http://www.djerbaexplore.com/eng/infos-djerba.html): the ticket costs 20 Dinar and includes the visit of all three parts of the complex:
History museum Lalla Hadria presenting an impressive collection of Islamic art
Djerba Heritage presenting the houses and crafts of a Djerba village in the beginning of the 20th century
Crocod'iles crocodile farm