Bishkek and surroundings
We arrived with a plane to Bishkek and had only two full days in the city. We were also flying back from Bishkek, so we had another evening in the city. We didn't see much, unfortunately. The city definitely offers much more than I'll describe below. Some basic information about commodities in Kayrgyzstan you can find here: LINK.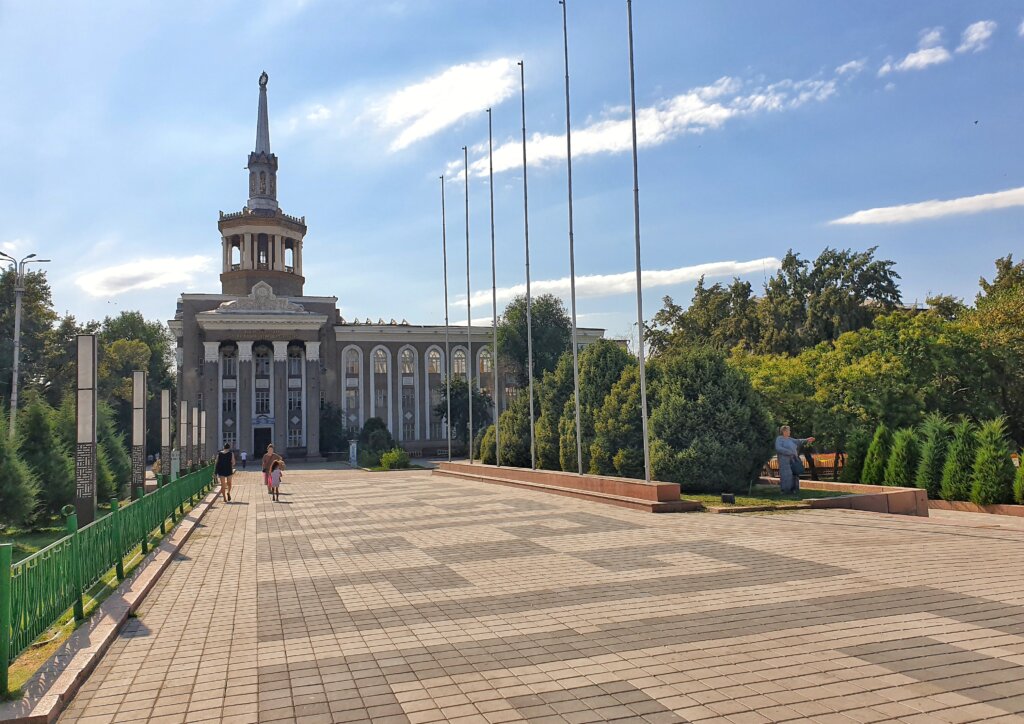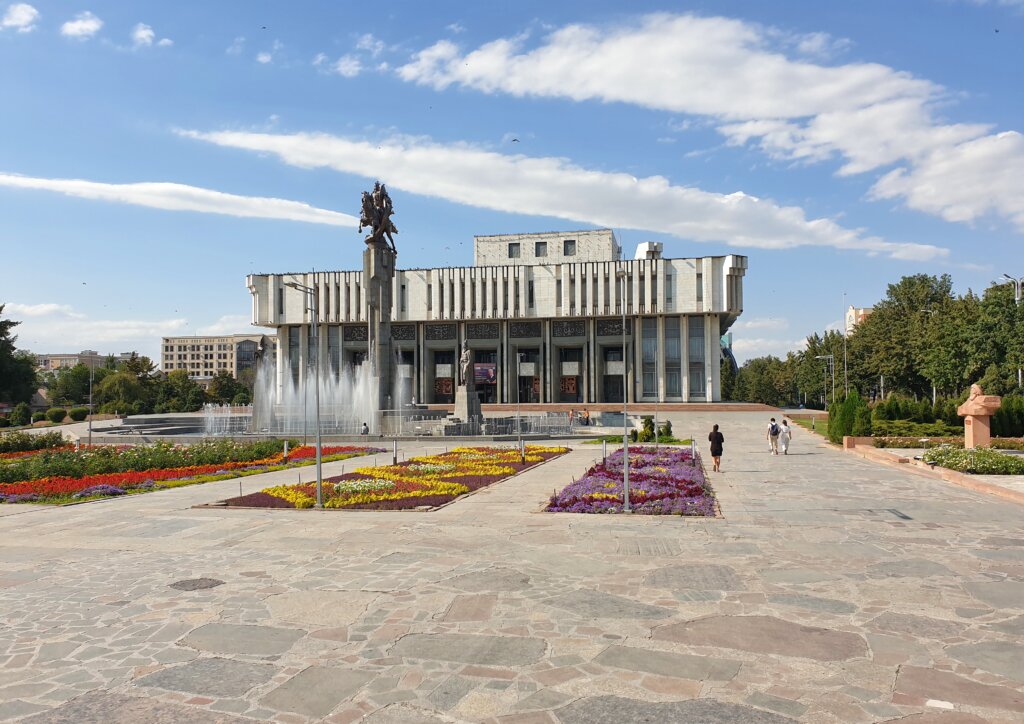 Ala-Too
Ala-Too is the central square in Bishkek. It was built in 1984 to celebrate the 60th anniversary of the Kirghiz Soviet Socialist Republic, at which time a massive statue of Lenin was placed in the square's centre. Later in 2011 it was replaced by a statue of Manas, to celebrate the 20th anniversary of Kyrgyzstan's independence.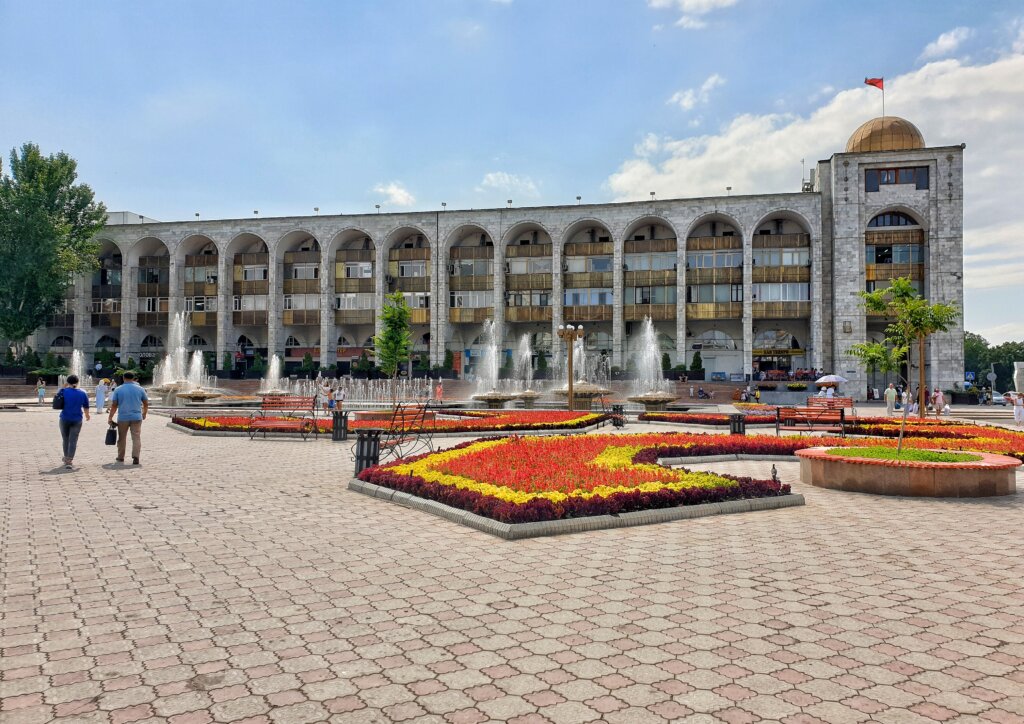 Osh Bazaar
Visit Osh Bazaar to buy dry fruit, nuts, local specialty dry snacks made from milk – kurut and local drink from horse milk – kumis, believed to be extremely healthy for your body. Both last ones are very specific in taste, but you have to try them to learn if you love them or hate them.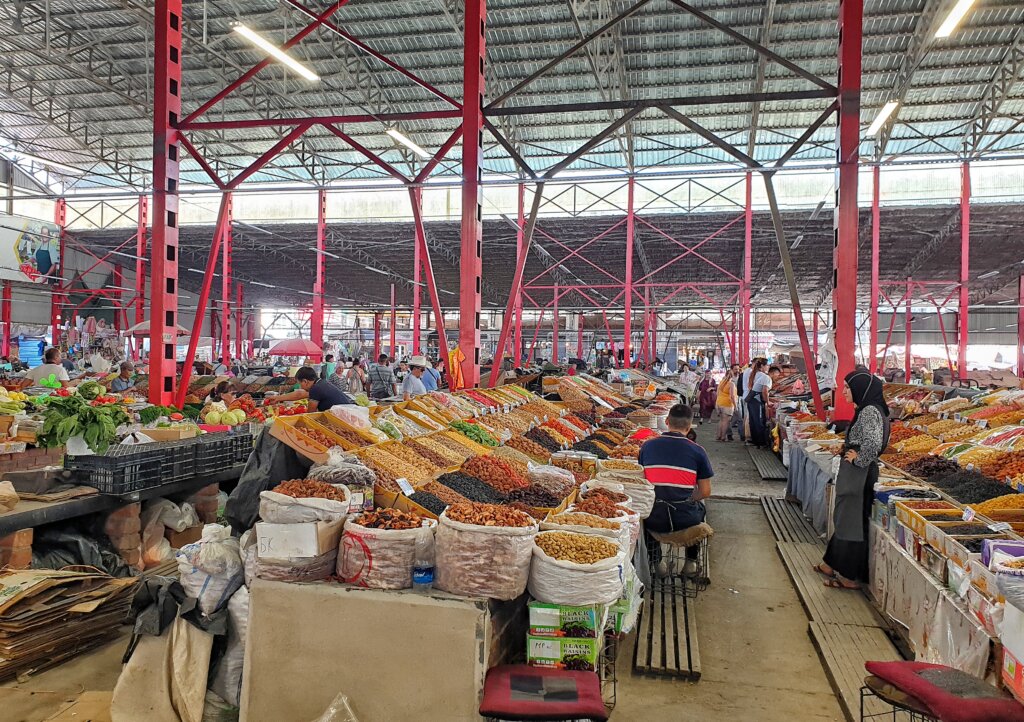 Ala-Archa National Park
If you are looking for a day trip from Bishkek, you should check out Ala-Archa National Park. In about 40 minutes and 700 som with a taxi you will make it to the checkpoint.
The entry is free if you're going by foot, 500 som – if you're with a car. We recommend the second option, paying this fee even if you are with a taxi driver. Otherwise you need to walk quite a distance (5-10 km?) to the actual entrance to the park. Alternatively, you could hitchhike (that's what we in fact did).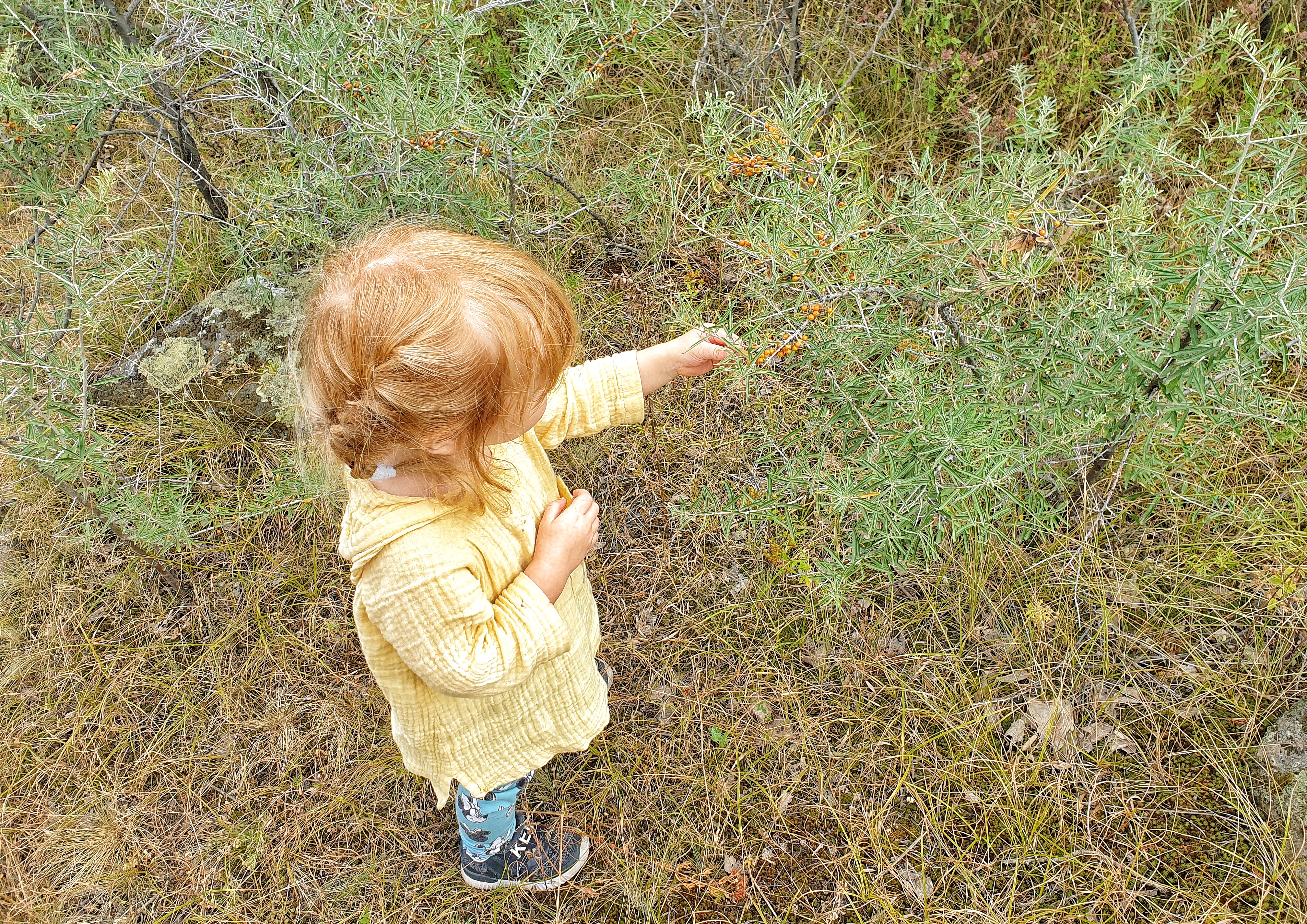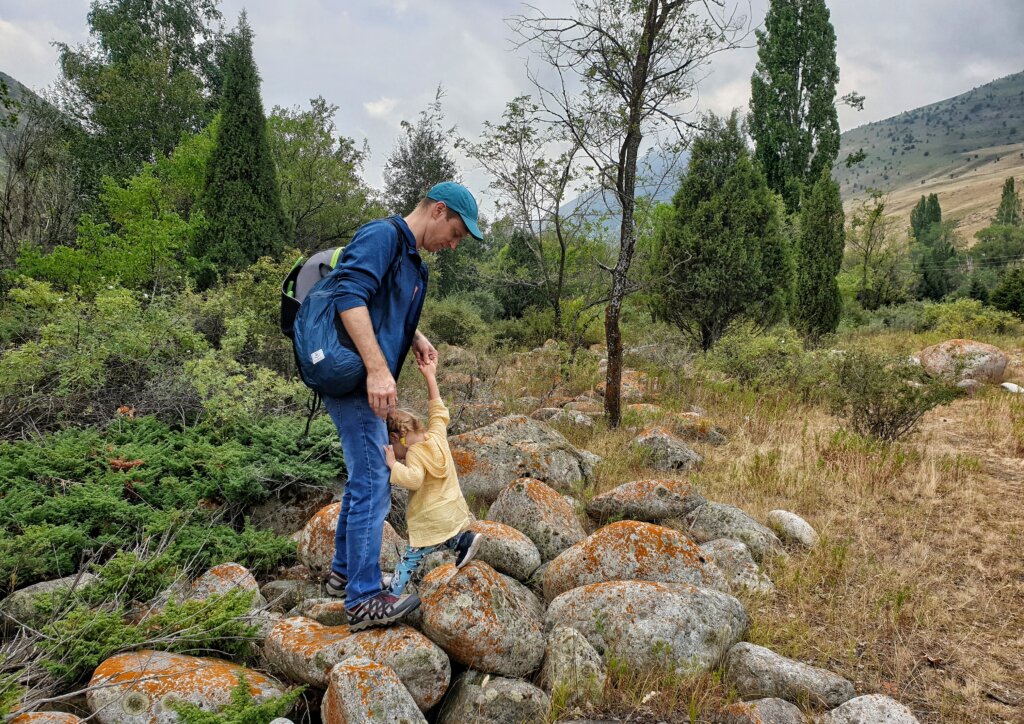 At the main entrance (base camp) you'll find a couple of simple cafes, shops and toilets. There are also a few hotels, in case you want to stay a night to explore the park.
In the park you can choose between the tracks of different complexity. With a kid we obviously chose the short one. Besides, when we were there it was foggy, slippery and it started to rain. But still the nature we were exposed to was breathtaking.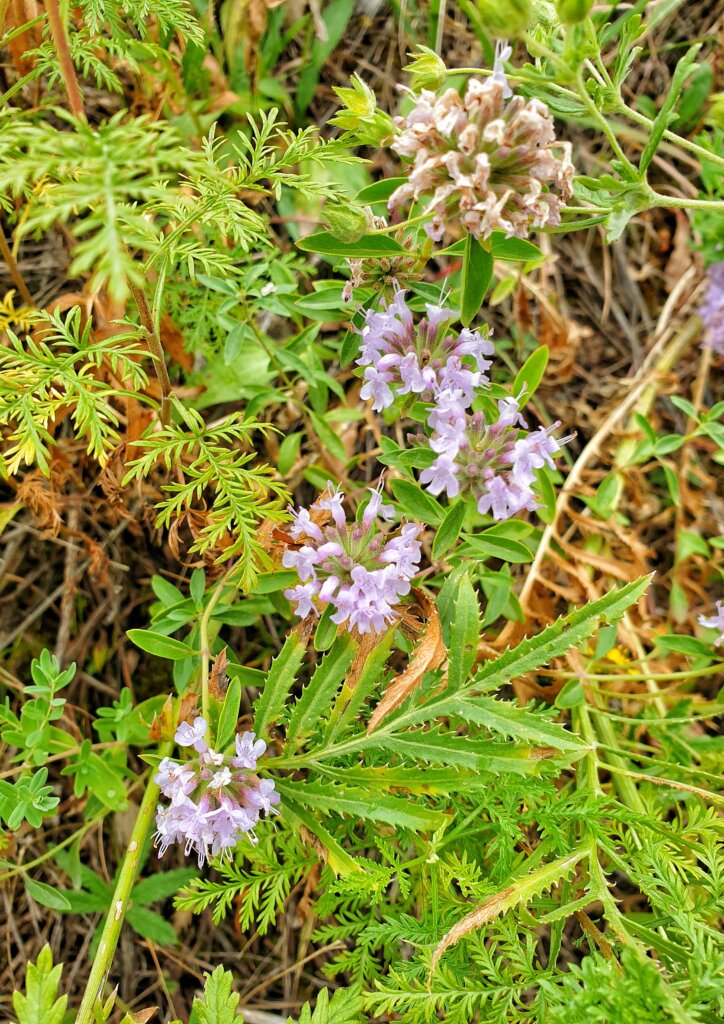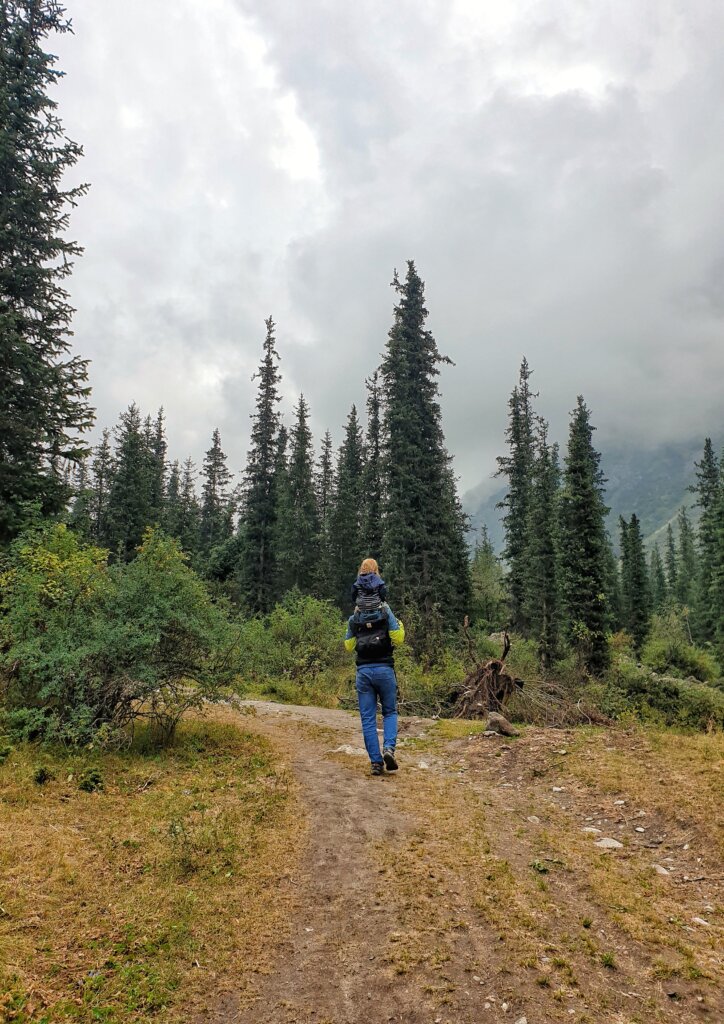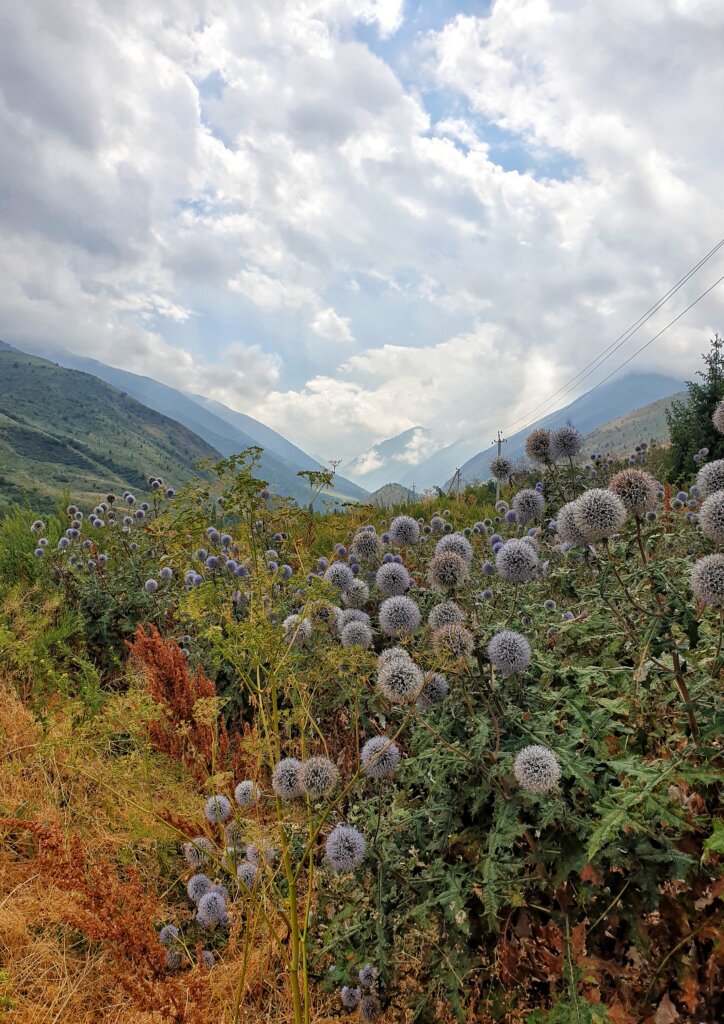 To go back you either drive, if you're a lucky owner of a rental car, or jump in your taxi, if you предусмотрительно asked one to wait for you. If you are without a plan, as we were, you can try your luck in hitchhiking and offering money to your generous driver. We were lucky to be picked up by a young man who turned out to be a famous Kyrgyz singer, Nurlat Sadyrov.
Ethno-complex Supara
Nurlat also recommended us to go to the ethno-complex Supara. That should be a decent place to try local cuisine and dive into the Kyrgyz culture. Unfortunately, we didn't make it as the next day we departed to Issyk Kul.